In this week's episode…
In the News (2:23) Higher Ed.
The article shares the research on how much grades have risen over the last few decades and it shows that grades have increased the most in upper income schools. Mark recommends that our listeners subscribe to Inside Higher Ed's admissions newsletter. Scott has told our listeners to just email him directly at
scott.jaschik@insidehighered.com
and let him know you listen to the YCBK podcast and you want to receive the Inside Higher Ed newsletter. Scott has asked that you share your email, name, email address, and job title. He said to put parent for your title if you are not an educator. You can follow Scott on Twitter @ScottJaschik. This article titled "High School Grades: Higher and Higher", was written on July 17th, 2017.
In this week's book discussion (13:58): of Chapter 11 of 171 Answers: to the Most-Asked College Admissions Questions we discuss the two primary ways that colleges evaluate your kid's application.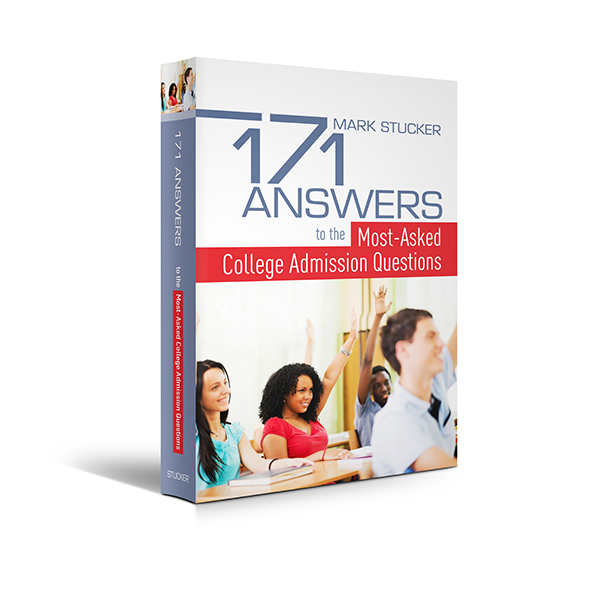 Mark and Anika discuss these two different admission models. They describe them in depth, revealing that there are really two different variations of "Admissions by the Numbers" and they give examples of real colleges who utilize these two different models. An understanding of these two different methods of evaluating applicants is essential to understanding how your child will be evaluated. This is the first of 18 chapter discussions that helps a student to build their college list. (Length 15:15)
This week's question (29:33): is from a dad who wants to know how to relieve stress in the college process for kids and parents.
He wants to know, what can he do to help take the stress out of the college process for his daughter and for himself. Mark shares five important steps that can be taken by parents and students to reduce the anxiety of the college process. This is a very important question. (Length 11 minutes)
Don't forget to send your questions related to any and every facet of the college process to: collegeboundquestions@gmail.com
Every episode of Your College-Bound Kid will align with a chapter from the book 171 Answers to the Most-Asked College Admission Questions. To get a copy visit 171answers.com and if you want to see what future episodes will cover just click the red button "See exactly what 171 Answers covers".