YCBK19: How Your Kid Can Use College Reviews to Learn About the Schools on Their List
In this week's episode…
In the News (1:48): We'll discuss how schools are manipulating the US News & World Report's college rankings.

This article titled "15 Things to know about US News College Ranking", was written on May 8th, 2018 and published in College Solution.
In this week's book discussion (11:15): of Chapter 19 of 171 Answers: to the Most-Asked College Admissions Questions looks at how you can and should use reviews from current college students and alumni of the colleges you are interested in to learn more about the culture and environment of each college.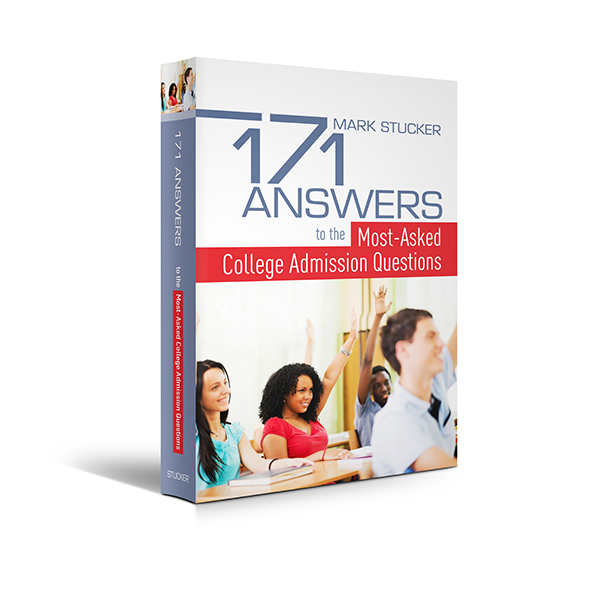 In this discussion we mention the best places to find these reviews. You will be introduced to a wealth of resources that will be subjective, but they also are not being filtered through the marketing efforts of the college. You will hear about the good the bad and ugly. We encourage you to put more weight on reviews when there are a lot of reviews. (Length 8:07)
Hilary from Philadelphia (19:22) asks "several kids I know want to take a gap year, if they apply and are accepted to a college and they delay their admission for a year, will they lose their financial aid offers".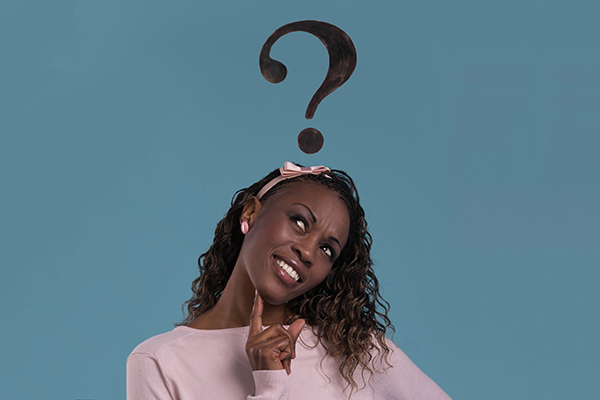 Mark answers this question and he explains that what a student is asked to pay is likely to change. (Length 6:15)
Mark's interview this week is with Carol Conchar of George Washington University. (25:37) They talk about the admissions process for theater majors. Carol is a Regional Admissions Director. Carol answers the most frequently asked questions that theater majors have about what are the various educational pathways; what they should be doing now; how to stand out and what career opportunities are available.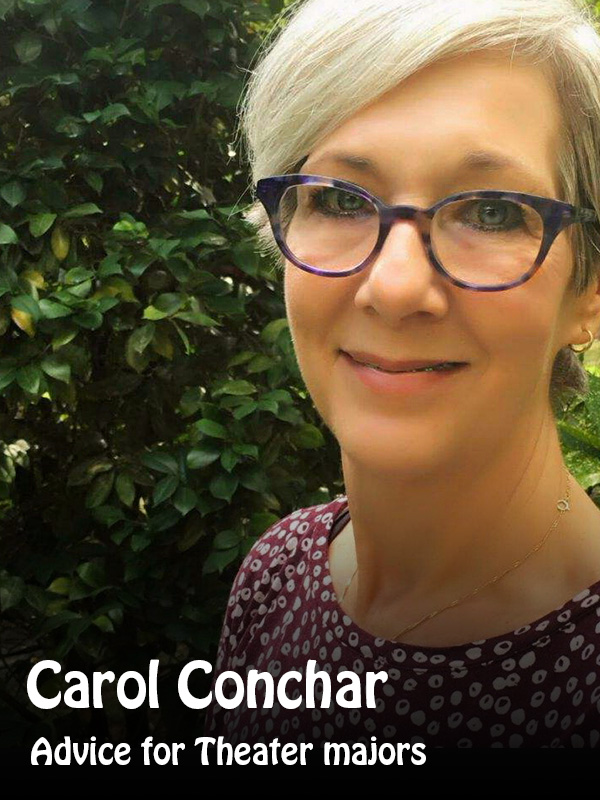 Carol Conchar has been a Regional Admissions Director at George Washington since 1999. She discusses how she got interested in the Arts. Carol shares some different schooling options for theater majors. Carol discusses the requirements for admissions for theater majors that are standard as well as those that are sometimes required. Carol gives her advice for students about auditions and summer camps. Carol gives her recommendations to the student that is passionate about theater. Carol talks about various career options for theater majors. Carol shares the opportunities GW offers its students through the Concoran School of the Arts and Design (
https://corcoran.gwu.edu
). Go to 25:37 to listen (20 minutes long).
Every episode of Your College-Bound Kid will align with a chapter from the book 171 Answers to the Most-Asked College Admission Questions. To get a copy visit 171answers.com and if you want to see what future episodes will cover just click the red button "See exactly what 171 Answers covers".
Visit us at Your College-Bound Kid, where you can join our newsletter. You'll also find our blog with timely and insightful articles on college admissions. This is also where you'll find our Interviews, College Spotlights, and Transcripts of each episode. You'll also find our curated list of Books and Websites.
To leave a message for our "question from a listener" segment, visit our SpeakPipe site. You can also share comments on a particular episode or segment. Messages for our guests will be shared with them.
Follow Your College-Bound Kid on Twitter @YCBKpodcast to get breaking college admissions news and updates about the podcast before they go live.
Support us by subscribing and leaving a positive review. This helps others find us on Apple Podcasts.
Spread the word about YCBK to those who may benefit from the podcast, both verbally and on social media. We appreciate your support!
Share your thoughts on our podcast via our Podcast Survey. Your feedback helps us improve.
If you'd like to work with Mark, Lisa, or Lynda, text us at 404-664-4340. You can review our services at School Match 4U.
Share This, Choose Your Platform!
Comments