In this week's episode…
In the News (2:40): We review an article from the Huffington Post by Ann Brenoff that talks about the sneaky ways that colleges try to sell students health insurance.
This article titled "The Sneaky ways colleges try to sell students health insurance", was written on October 10th, 2017.
In this week's book discussion (10:40): of Chapter 23 of 171 Answers : Mark shares tools that help your child determine what schools are strong in their intended major.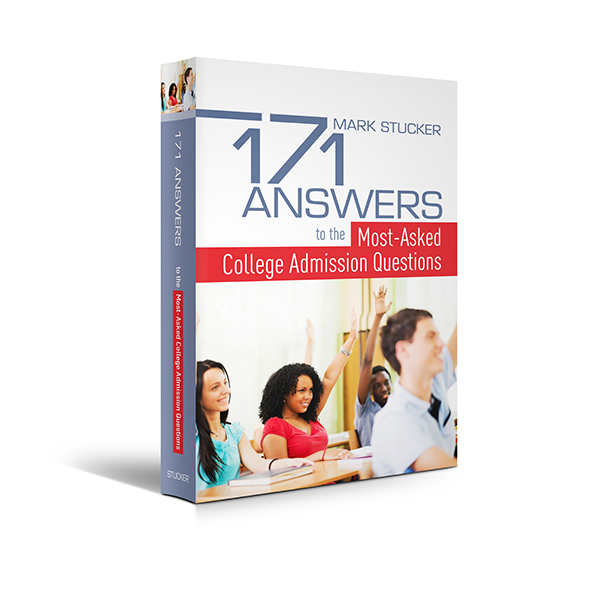 Consistently one of the most important factors in the college search is, how good is this respective school in the major I am planning on majoring in. Most students and parents have no idea where they can go to actually get answers to these questions. In this discussion, Mark shares where he goes to get answers to which colleges are the best colleges in each respective major. Mark also talks about how to utilize the college's own website to get great insights into just how excellent a college is in a respective major. Mark and Anika have a good spirited conversation about this important topic. (Length 8:15)
This week's question (18:55) comes from a listener named Hilary from Philadelphia who does some college counseling and she asks for advice to help her with families who are experiencing high levels of stress around college applications and admissions.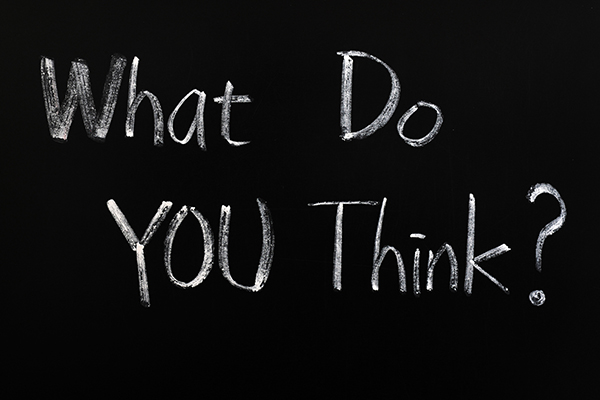 Mark and Anika dialogue about this and Mark mentions around 10 of his favorite ideas to help with this diminishing the angst in this process. (Length 11:50)
Part 2 of Mark's interview with college expert Brandi Smith (30:45) Brandi Smith is the college advisor at Marietta High School in Marietta, Georgia.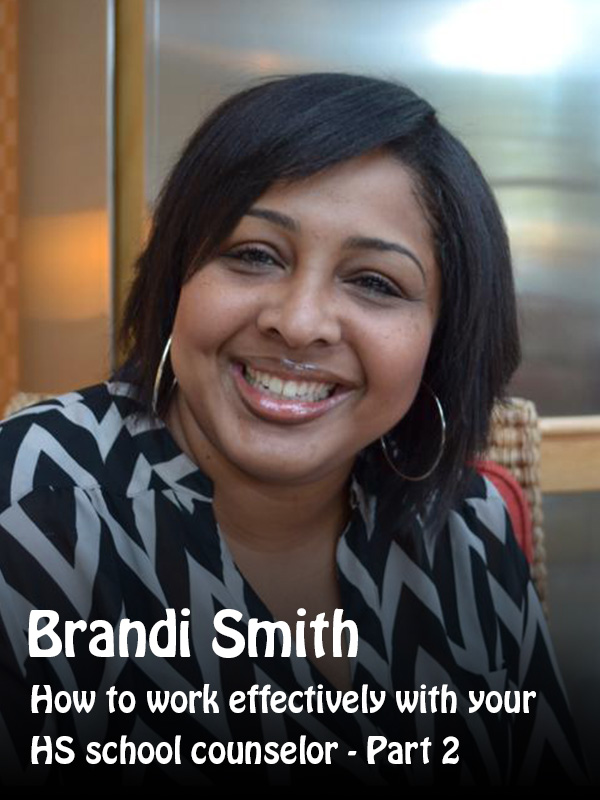 She shares how she has done admissions recruitment for Reinhart, Samford, Vanderbilt and Emory. Brandi explains how colleges use a holistic admission approach to make admission decisions. Brandi goes into depth to explain what colleges are looking for when they study a transcript. Brandi discusses test scores, essays, teacher recommendations, demonstrated Interest and the Interview. Brandi transitions to talk about the resources that school counselors provide for students and parents to help them in the college process? This is part two of a three part interview with Brandi.
Don't forget to send your questions related to any and every facet of the college process to: questions@yourcollegeboundkid.com
Every episode of Your College-Bound Kid will align with a chapter from the book 171 Answers to the Most-Asked College Admission Questions. To get a copy visit 171answers.com and if you want to see what future episodes will cover just click the red button "See exactly what 171 Answers covers".