In this week's episode you will hear
In the News (6:22): In this week's news, we discuss an excellent article in the Wall Street Journal "Temple University Settles Suit Over Fudged Data on MBA Ranking", by Kelsey Gee.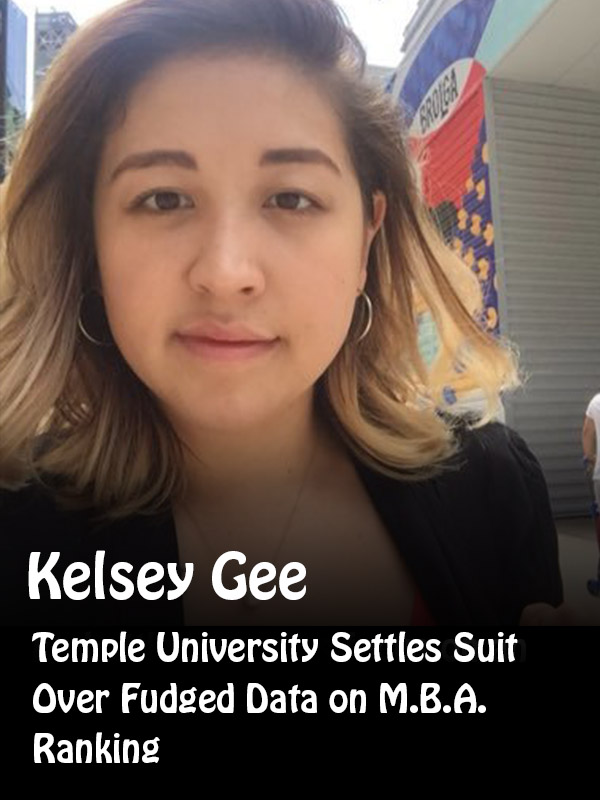 You can follow Kelsey on Twitter at @kelseykgee. Temple agrees to pay nearly $5.5 million to current and former business school students after the university acknowledged that their online MBA program's top spot in a nationwide ranking was based on false data. The school admitted to no liability or wrongdoing as part of the settlement. We discuss how common it is to see colleges fabricate data for the rankings. We talk about the interest that students and parents have in rankings and we talk about the interest colleges have in the rankings. This produces a perfect storm. We encourage students and parents to have a healthy degree of skepticism when it comes to taking rankings as gospel. (Length 11:50)
Chapter 70 of 171 Answers (18:12): We are in Chapter 70 of 171 Answers and it's about how your child can avoid automatic denials if their high school file contains red flags. We discuss the five big areas where a student can have negative information in their file. Admissions officers often refer to this as "red flag" or just a "flag". We share what these flags are and we also discuss what you can do to avoid having these flags sink your ship. We emphasize honesty and authenticity and we acknowledge that sometimes when you communicate a very plausible reason for the mishap, it still will not prevent a denial but the point is, that you want to give yourself the best possible chance while simultaneously being completely honest and truthful.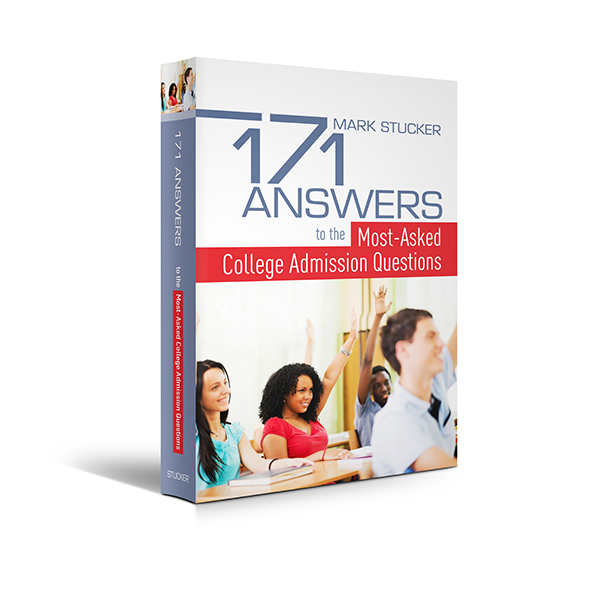 We share how to do this and we also share how you can strengthen your case for addressing a flag/weakness/concern/risk factor by bringing in outside corroboration.Mark helps us determine how our kids should go about understanding the academic requirements and steps that it takes to achieve the careers that they are considering, and decide whether or not they would want to stick with that relevant major in college. (16:07)
This week's question (34:19)  For our question segment – we are responding to the breaking news around the College Board rolling out what they are calling the Environmental Context Dashboard (ECD) so Mark is addressing questions that he has been receiving over the last week. Mark feels this ECD is one of the most profound potential changes to college admissions so Mark and Anika will take the next four weeks to talk about some component of the ECD. The outline for the next four weeks is as follows: Week 1) (this episode) What is the Environmental Context Dashboard and why is the College Board rolling it out? 2) What is the case against the Environmental Context being a good idea? 3) What is the case for the Environmental Context dashboard being a good idea? 4) What are the things to watch over the next few years regarding the roll out of the ECD, the reaction to the ECD and the impact of the ECD?
If you want a detailed understanding of this new supplemental information that will appear alongside each student's SAT score, this four part series should answer most if not all of your questions. We encourage you to tell those in your social circle about this four part discussion we are having. (Length 20:41)
This week's interview (55:00) Mark
wraps up his interview with
Mr. Yancie Davis, Admissions
Officer
at Macalester College in the final part
of Using Non
–
Cognitive variables to help with admission decisions.
Yancie
gives us the final four Non
–
cognitive variables 
Yancie and I have a talk about what a CBO is

Yancie tells us why leadership is so important but what
really makes this interesting is all the ways Yancie recounts
that a student can be assessed as being a lea
der.

Next we have a great conversation about community
service, what admissions look for, what mistakes students
make and how should an applicant handle community
service if they haven't started until really late in their high
school career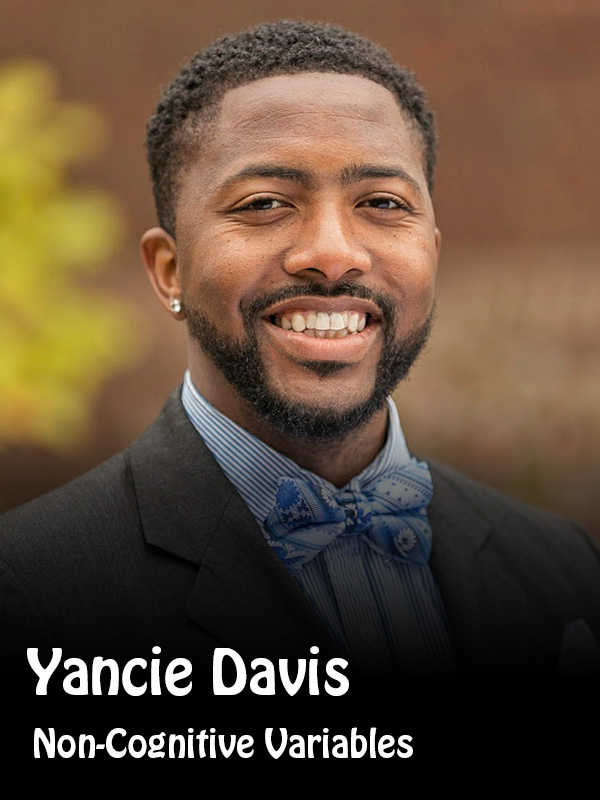 
Yancie closes u
s out by talking about non
–
traditional
knowledge, what it is and why it is important?

Yancie lights up when he talks about interviews and why
he sees great value to the admissions interview

I share some of the other research on character and
academic succe
ss and I get Yancie's take on whether there is
overlap between some of the other studies on intangible
character traits and academic success and NCV's or is this
something

I ask Yancie a question about motivation and he delivers a
great answer

I put Yanci
e on the hotseat in our rapid fire round
Mark's recommended resource of the week (66:00) Mark's recommended resource of the week is the Twitter account @CollegeBoard. Mark will be sharing some of his favorite college admissions and college related Twitter accounts throughout the summer. To kick off this Twitter series, Mark starts out with the powerful organization that is in the news every day; it's the collegeboard and the twitter account is simply, @CollegeBoard. These guys own the SAT and AP exams, and the CSS PROFILE, which means you'll get an easy way to stay on top of test dates and deadlines. Plus: practice questions and tips for test day, advice on narrowing down your college list, and testimonials from students on their experience applying for admission and financial aid. If you want to follow the latest with the Environmental Context Dashboard, or ECD, I know of no better Twitter account to follow than @CollegeBoard Another resource we referenced in the podcast is the following article, "Obsession With Academic Rankings Leads to Cheating by Colleges" This appeared in the Daily Breeze on Feb 5th, 2012
Don't forget to send your questions related to any and every facet of the college process to: questions@yourcollegeboundkid.com
If you enjoy our podcast, would you please do us a favor and share our podcast both verbally and on social media? We would be most grateful!
Every episode of Your College-Bound Kid will align with a chapter from the book 171 Answers to the Most-Asked College Admission Questions. To get a copy visit 171answers.com and if you want to see what future episodes will cover just click the red button "See exactly what 171 Answers covers".