In this week's episode you will hear
In the News (4:53): In this week's news, an article from Wall Street Journal, "Survive College Application Season with the Family in One Piece" by Sue Shellenbarger.
Chapter 84 of 171 Answers (17:54): We are in Chapter 84 of 171 Answers and we're talking about Honors colleges and how students can benefit from them.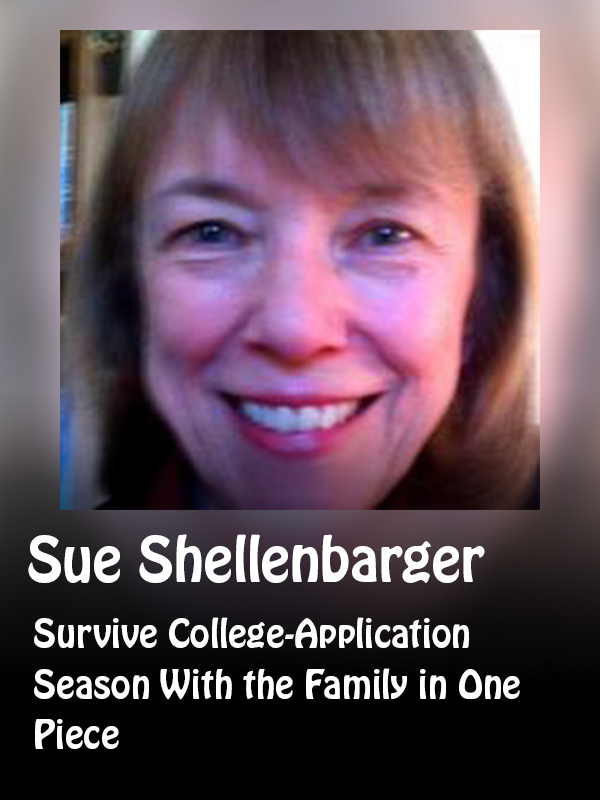 Many parents take total control of their kid's application process believing that it's too important for it to be a learning experience for their kids. Shellenbarger argues that though there is a role for the parent to play, students are usually most satisfied when they own the outcome. She goes on to share 14 recommendations for parents when their kids are applying to college. https://www.wsj.com/articles/survive-college-application-season-with-the-family-in-one-piece-11544538805. (Length 13:01)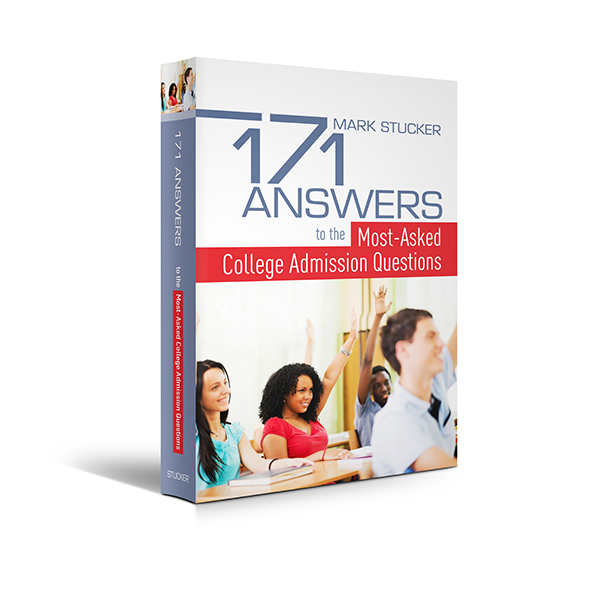 We also share the difference between an Honors program and an Honors College. We discuss the fact that all Honors Colleges and programs are not equal. We suggest some questions to ask to assess how strong the Honors College is. We rely heavily on the exceptional research completed by John Willingham and his excellent website: http://publicuniversityhonors.com/. This website has already been one of our recommended resources in the past. Mark shares a couple questions that he really likes that John Willingham recommends in an article he wrote entitled: https://publicuniversityhonors.com/choosing-an-honors-program-20-questions-to-ask/. (Length 16:43)
This week's question (32:37) is from Gus in Massachusetts and he asks, what there is to know about Canadian schools.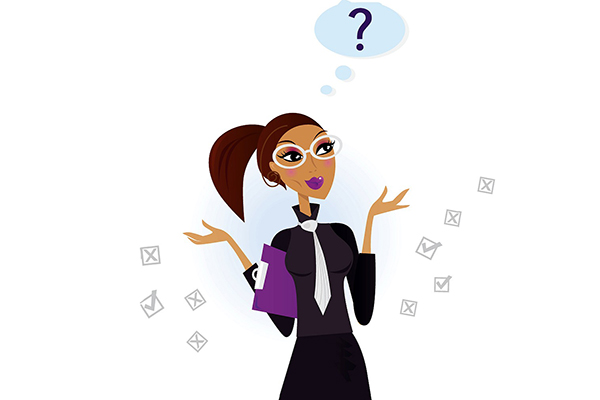 Mark's only brother and his only sister went to a Canadian university. Mark takes a real deep dive into the pros and cons of Canadian universities. He shares about ten cons of going to a Canadian school and ten pros of going to a Canadian university. (Length 22:33)
This week's interview (55:10) Mark's interview is with Dave Wagner, Director of Admissions of St. Olaf, in Part III of "Understanding the 7 Sections of the Common Application".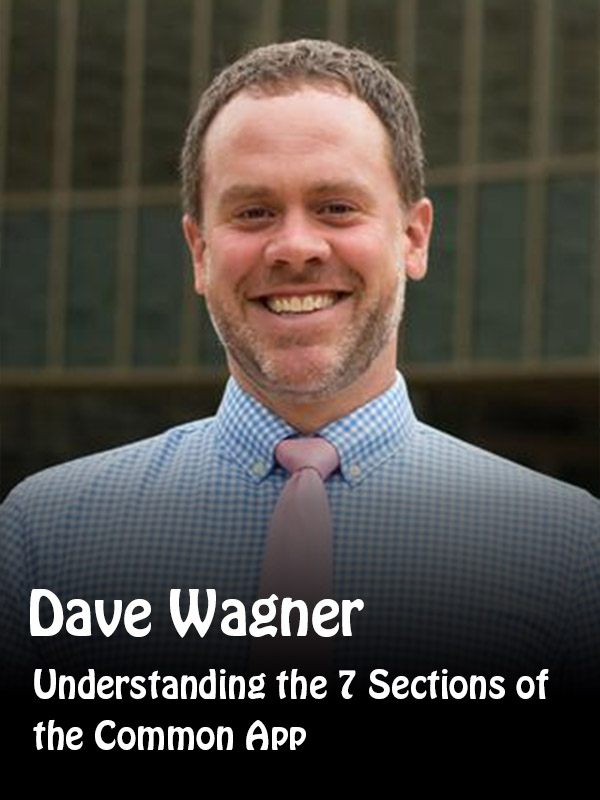 In Part 3 of 4, Dave talks about his favorite section of the Common App, Section 6, the writing section Dave talks about the Institution specific questions that St. Olaf asks and he shares how they help the admission office We briefly talk about part 7, Courses and Grades, but most schools don't use this section, including St. Olaf so Mark makes a comment and then we move on. Finally, Dave answers a tough question, if a student has choice between doing the Coalition or the Common App, how should they decide which application to complete.
Mark's recommended resource of the week (1:01:15) Mark's recommended resource of the week: http://www.ulifeline.org.
The motto of this website is, "your online resource for college mental health. Their self-evaluator tab screens for thirteen of the most common mental health conditions. The search bar lets you put in any college and it tells you where to go for mental health counseling on each campus. Three other tabs I love on this website are their "Help a friend" tab, their "The Facts" tab and their "Get Help Now" button. This completes our 10th and final (for 2019) recommended resource related to mental health that we have recommended in the last three months.
At the very end of the podcast, Mark takes a look at Elon University. One thing that is a hallmark of an Elon education is Elon Experiences: Elon.edu/u/experimental-learning
Anika was very impressed with Elon Experiences. Mark discusses exactly what this is but he also takes almost 10 minutes to help the listener better understand other key features about this excellent university.
Don't forget to send your questions related to any and every facet of the college process to: questions@yourcollegeboundkid.com
If you enjoy our podcast, would you please do us a favor and share our podcast both verbally and on social media? We would be most grateful!
Anika and I are excited to give our listeners a chance to play a role in shaping what topics we discuss, and what guests we have on our podcast. You can let your voice be heard by completing this survey. Just put the following link in your browser and give us your honest feedback. Anika and I would like to thank you in advance.
https://tinyurl.com/YourCollegeBoundKid
Every episode of Your College-Bound Kid will align with a chapter from the book 171 Answers to the Most-Asked College Admission Questions. To get a copy visit 171answers.com and if you want to see what future episodes will cover just click the red button "See exactly what 171 Answers covers".