In this week's episode you will hear
In the News (6:59): In this week's news segment, an article from Bloomberg, "The Coming College Enrollment Bust", by Justin Fox. Economists predict that there will be shifts in enrollment numbers by the second half of the 2020s. There are indications that the top 50 elite schools will have more potential students than they do now, where community colleges and regional 4-year schools will face the more significant declines. We discuss why the college admissions community is treating this predicted demographic decline as a category 5 hurricane. We highlight the work of Nathan Grawe, an economist whose original work is being lauded as a breakthrough in understanding how Demographics impact higher education. (Length 16:31)
https://www.bloomberg.com/opinion/articles/2019-05-30/college-enrollment-bust-is-headed-this-way-by-2026
Chapter 94 of 171 Answers (23:30): We are in chapter 94 of 171 Answers and we describe the cost of attendance within two main categories, and Mark explains what Cost of Attendance is and why it is important exactly what it is. Mark explains that it is not only important to know what the school lists as its, "cost of attendance" but also what your customized cost of attendance is for you. Mark recommends the following tool to use to compare aid awards from one school to another, but also to make sure that every item in the cost of attendance is being factored in.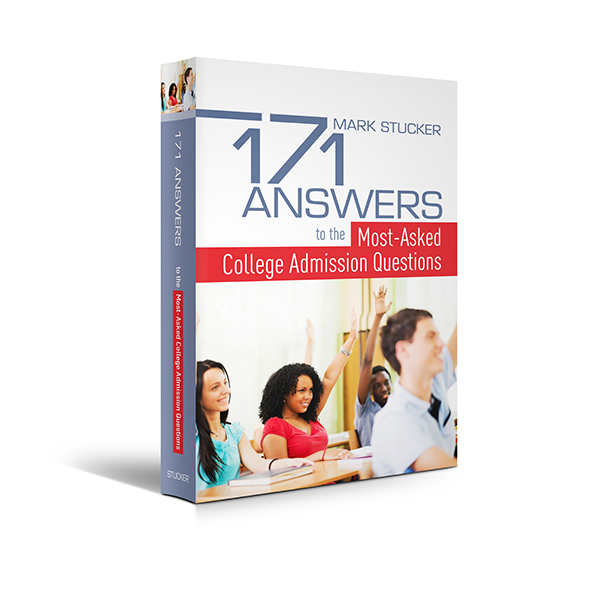 Compare your Aid Awards Calculator- https://bigfuture.collegeboard.org/pay-for-college/financial-aid-awards/compare-aid-calculator
We also discuss breathtaking research by U-Aspire and the New American foundation that shows that widespread inaccuracies and omissions are very common in the aid awards that students receive from college. That link for a summary of their findings is our also our Recommended Resource of the week. We discuss the various components of how cost of attendance is calculated and we show how the numbers can vary drastically from one student to another based on factors like lifestyle. (Length 18:07)
This week's question (41:37) is from Kisha, a mom from Wayne, Indiana. She asks Mark to clarify 'rules' that she has heard about relating to paying out of state tuition in certain areas. https://www.ohiohighered.org/tuition-reciprocity.
Mark answers Kisha's question but he has a much broader conversation about reciprocity agreements. This conversation answers questions such as: 1) What are reciprocity agreements 2) Why do colleges establish these agreements 3) Are they in other states besides Indiana and Ohio 4) How can you find out if you are eligible for one of these agreements 5) Where do you find these agreements? (Length 9:17)
This week's interview (50:54) Mark kicks-off his interview with best-selling author and college admissions expert Steven Antonoff in: Debunking the myth that there are only 20 great colleges, Part 1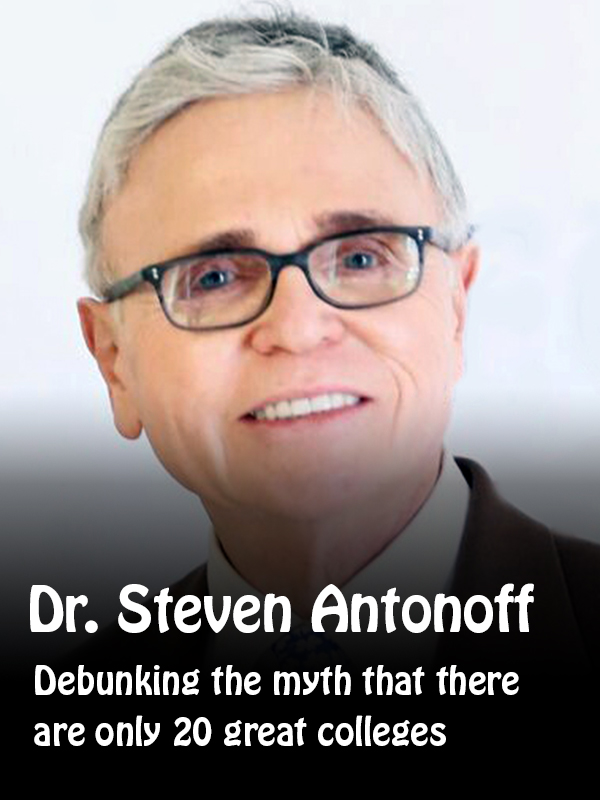 Steven shares his background and how he got interested in college admissions
He describes the three books he wrote
He explains why the University of Denver is taking off and becoming such a great University
Steven talks about the history, evolution, growth, respect and challenges in the relatively new career of Independent College Counseling
We introduce our topic, "Debunking the myth that there are only 20 great colleges" and Dr. Antonoff shares the consequences of this myth. (Length 19:46)
Mark's recommended resource of the week (57:45) Mark's recommended resource of the week is https://www.uaspire.org/BlankSite/media/uaspire/Decoding-the-Cost-of-College-Executive-Summary.pdf. This executive summary highlights the eight key findings of this comprehensive study. The study looked at the inconsistency and inaccuracies that abound in the financial aid awards that students receive. The other resource we highlighted in our discussion about "The Coming College Enrollment Bust" is Nathan Grawe's momentous book.
College Spotlight (1:01:31): University Puget Sound
Don't forget to send your questions related to any and every facet of the college process to: questions@yourcollegeboundkid.com
If you enjoy our podcast, would you please do us a favor and share our podcast both verbally and on social media? We would be most grateful!
Anika and I are excited to give our listeners a chance to play a role in shaping what topics we discuss, and what guests we have on our podcast. You can let your voice be heard by completing this survey. Just put the following link in your browser and give us your honest feedback. Anika and I would like to thank you in advance.
https://tinyurl.com/YourCollegeBoundKid
Every episode of Your College-Bound Kid will align with a chapter from the book 171 Answers to the Most-Asked College Admission Questions. To get a copy visit 171answers.com and if you want to see what future episodes will cover just click the red button "See exactly what 171 Answers covers".