In this week's episode you will hear
In the News (13:25) : In this week's news segment, an article from Forbes.com, "New Evidence Documents That A College Degree Pays Off – By A Lot", by Michael Nietzel. The College Board has published its latest report about the economic benefits of higher education, showing the strong correlation between more education and larger earnings. (Length 18 minutes)
https://www.forbes.com/sites/michaeltnietzel/2020/01/15/new-evidence-documents-that-a-college-degree-pays-off-by-a-lot/#2e2665863a98
Chapter 125 of 171 Answers (31:02): Mark describes the ways in which federal loans are better than private student loans.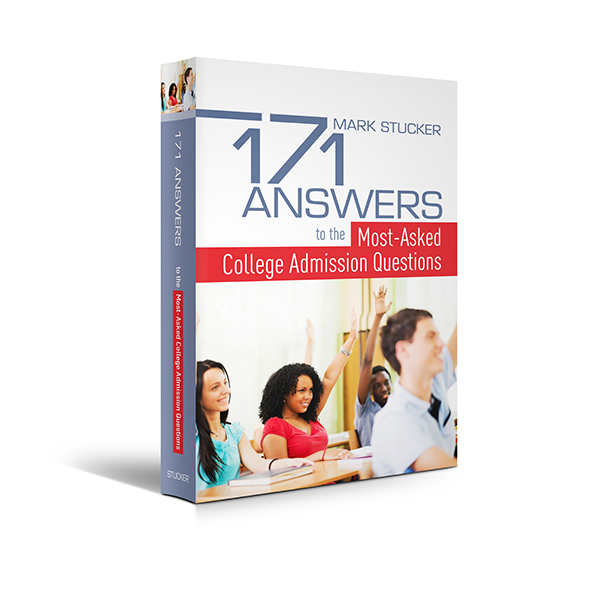 (Length 27 minutes)
Bonus Content (58:32) : It is time again for bonus content and Mark walks us through how to use LinkedIn to search schools and find out where their graduates are being hired. He also shows us what degrees are the most common from each institution. Finally, Mark shows us how you can research a company you are interested in and you can learn where they are hiring from. Mark believes that LinkedIn is a gold mine and that it should be part of the college research that every students and parent does. (Length 22 minutes)
This week's interview (1:20:29) is with Vanessa Didyk, CEO of Zeemee, a company that let's students share their stories and connect with college communities.
(Length 8 minutes)
Mark's recommended resource of the week (1:28:42): A great article by Shannon Insler of Student Loan Hero on the 8 best private student loans. https://studentloanhero.com/featured/best-private-student-loans/ (Length 9 minutes)
College Spotlight (1:37:18): Rose Hulman Institute of Technology in Terre Haute, Indiana. (https://www.rose-hulman.edu/) (Length 29 minutes)
Don't forget to send your questions related to any and every facet of the college process to: questions@yourcollegeboundkid.com
If you enjoy our podcast, would you please do us a favor and share our podcast both verbally and on social media? We would be most grateful!
Anika and I are excited to give our listeners a chance to play a role in shaping what topics we discuss, and what guests we have on our podcast. You can let your voice be heard by completing this survey. Just put the following link in your browser and give us your honest feedback. Anika and I would like to thank you in advance.
https://tinyurl.com/YourCollegeBoundKid
Every episode of Your College-Bound Kid will align with a chapter from the book 171 Answers to the Most-Asked College Admission Questions. To get a copy visit 171answers.com and if you want to see what future episodes will cover just click the red button "See exactly what 171 Answers covers".