In this week's episode you will hear
In the News (4:59) : n this week's news segment, an article from Vox "The Mess That is Elite College Admissions, Explained by a Former Dean" Jason England. The dean of an elite liberal arts university shares 8 things that he wishes people understood about his old job in admissions and its wide-ranging controversies. In our final segment Mark and Dave discuss points 5-8. (Length 24 minutes)
https://www.vox.com/the-highlight/2019/5/1/18311548/college-admissions-secrets-myths
Chapter 161 of 171 Answers (28:22) : – affirmative action for rich kids. Mark just makes a few points on this topic that we haven't covered. Mark reveals an admissions strategy that is seldom discussed to target affluent applicants.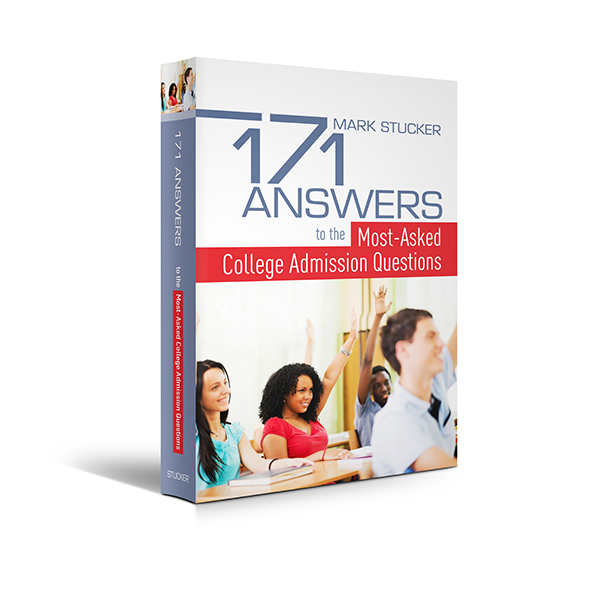 Mark and Anika finish up with part 2 of their conversation about the importance of character in the college admission process. We end this discussion by covering 15-character traits that admission counselors who do holistic admissions value. (Length 31 minutes)
This week's question (59:35) In our question from a listener segment, Diana from WI asks about the red flags that reveal that a college isn't right for a student. Mark shares 10 common red flags.
(Length 13 minutes)
This week's interview (1:12:41) Mark continues his interview with the former admission officer and current college counselor, Julia Esquivel from Massachusetts-How to work more effectively with your school counselor – part 2 of 6,
(Length 13 minutes)
Mark's recommended resource of the week (1:25:34) A great source for finding virtual college visits, as well as for finding a fun list of things to look for on these visits: collegevizzy.com
College Spotlight: No College Spotlight this week. Next week, the University of Utah in Salt Lake City
Don't forget to send your questions related to any and every facet of the college process to: questions@yourcollegeboundkid.com
If you enjoy our podcast, would you please do us a favor and share our podcast both verbally and on social media? We would be most grateful!
Anika and I are excited to give our listeners a chance to play a role in shaping what topics we discuss, and what guests we have on our podcast. You can let your voice be heard by completing this survey. Just put the following link in your browser and give us your honest feedback. Anika and I would like to thank you in advance.
https://tinyurl.com/YourCollegeBoundKid
Every episode of Your College-Bound Kid will align with a chapter from the book 171 Answers to the Most-Asked College Admission Questions. To get a copy visit 171answers.com and if you want to see what future episodes will cover just click the red button "See exactly what 171 Answers covers".