In this week's episode you will hear
In the News (9:06) : In this week's news segment, an article from Forbes "2021 College Admission Predictions" by Brennan Bernard. College leaders offer their predictions for the next 12 months, and among other projections, the general consensus was that virtual admission is here to stay, standardized testing will fade away, and enrollment unpredictability will rule the day. Mark and Dave discuss about eight to ten different quotes from admission leaders as they make their predictions for 2021. (Length 31 minutes)
https://www.forbes.com/sites/brennanbarnard/2021/01/01/2021-college-admission-predictions/?sh=637a9e3415eb
Chapter 165 of 171 Answers (40:26): The importance of establishing academic accountability.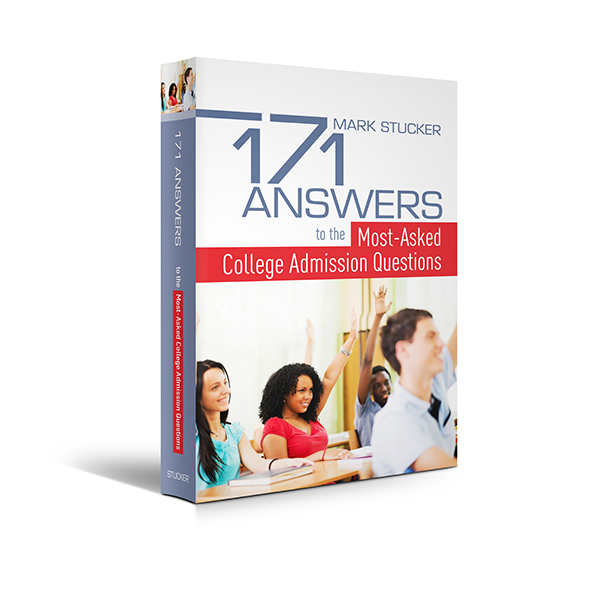 We are talking about accountability for students while they are in college. We give several examples of the effectiveness of accountability. (Length 17 minutes)
This week's bonus content (57:20) Bonus content – Is it easier to get into a selective college from a public or private high school? Mark discusses the pros and cons of the public high school and the private high school from a college option standpoint. (Length 25 minutes)
This week's interview (1:22:42) Mark concludes his interview with the former admission officer and current college counselor, Julia Esquivel from Massachusetts-How to work more effectively with your school counselor – part 6 of 6.
(Length 11 minutes)
Mark's recommended resource of the week (1:33:20) bluevine.com, a great place to get your forgivable loan through the PPP program if you have a business. This can jump start your college fund. (Length 17 minutes)
College Spotlight: N/A
Don't forget to send your questions related to any and every facet of the college process to: questions@yourcollegeboundkid.com
If you enjoy our podcast, would you please do us a favor and share our podcast both verbally and on social media? We would be most grateful!
Anika and I are excited to give our listeners a chance to play a role in shaping what topics we discuss, and what guests we have on our podcast. You can let your voice be heard by completing this survey. Just put the following link in your browser and give us your honest feedback. Anika and I would like to thank you in advance.
https://tinyurl.com/YourCollegeBoundKid
Every episode of Your College-Bound Kid will align with a chapter from the book 171 Answers to the Most-Asked College Admission Questions. To get a copy visit 171answers.com and if you want to see what future episodes will cover just click the red button "See exactly what 171 Answers covers".