YCBK 215: Judge orders UC Berkeley: Admit less kids
In this week's episode you will hear
In the News (12:32) : In this week's "In the news" segment, Dave has the week off to celebrate his birthday, but Vince Garcia and Mark discuss a Feb 14th, 2022 article, by Frances Dinkelspiel of Berkleyside, "UC Berkeley must slash new enrollment by one third unless high court intervenes. Vince and Mark discuss why the court ruled against Berkeley. They look at whether the problems caused by Berkeley having too many students are real? They also speculate where is this going and what implications does this ruling have? (Length 37 minutes)
https://www.berkeleyside.org/2022/02/14/uc-berkeley-enrollment-drop-court-of-appeal-ruling
This week's bonus content (49:24) Mark starts a bonus content section that will run over the next three weeks. Mark shares with Lisa what he believes would surprise our listeners if they were to be a college admissions officer. Part 1 of 3 (Length 43 minutes)
This week's interview (1:32:58) Our interview is part 3 of 3 of Mark's interview with Mark Salisbury, the Founder of tuitionfit.org. In this segment, Mark discusses the following: (1) Mark talks about how he gets these aid awards and how he convinces students, parents or counselors to submit their aid awards to Tuition fit,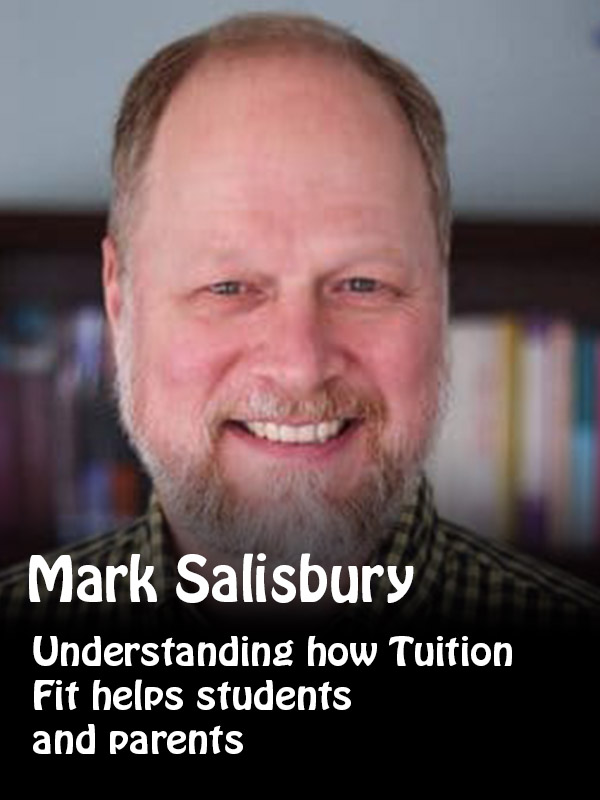 (2) Mark talks about the two core principles that Tuitionfit was founded on, (3) Mark talks about the mechanics of how an interested student or parent creates an account and what are the next steps, (4) Mark talks about how Tuitionfit safeguards for authenticity and for privacy of this highly confidential information, (5) Mark shares what a parent gets in return for sharing their student's aid awards with Tuitionfit (Length 18 minutes)
Mark's recommended resource of the week (1:42:00) Our recommended resource for episode 215 is the The Future U podcast. Jeff Selingo and Michael Horn discuss what's next for higher ed and talk with the newsmakers you want to hear from most.
College Spotlight (1:50:24) : Our college Spotlight is College of Wooster in Wooster, Ohio. This is part 1 of 2 https://wooster.edu/ (Length 12 minutes)
Don't forget to send your questions related to any and every facet of the college process to: questions@yourcollegeboundkid.com
If you enjoy our podcast, would you please do us a favor and share our podcast both verbally and on social media? We would be most grateful!
Anika and I are excited to give our listeners a chance to play a role in shaping what topics we discuss, and what guests we have on our podcast. You can let your voice be heard by completing this survey. Just put the following link in your browser and give us your honest feedback. Anika and I would like to thank you in advance.
https://tinyurl.com/YourCollegeBoundKid
Every episode of Your College-Bound Kid will align with a chapter from the book 171 Answers to the Most-Asked College Admission Questions. To get a copy visit 171answers.com and if you want to see what future episodes will cover just click the red button "See exactly what 171 Answers covers".
Share This, Choose Your Platform!
Comments