YCBK 229: What one college did to triple their applicants in 10 years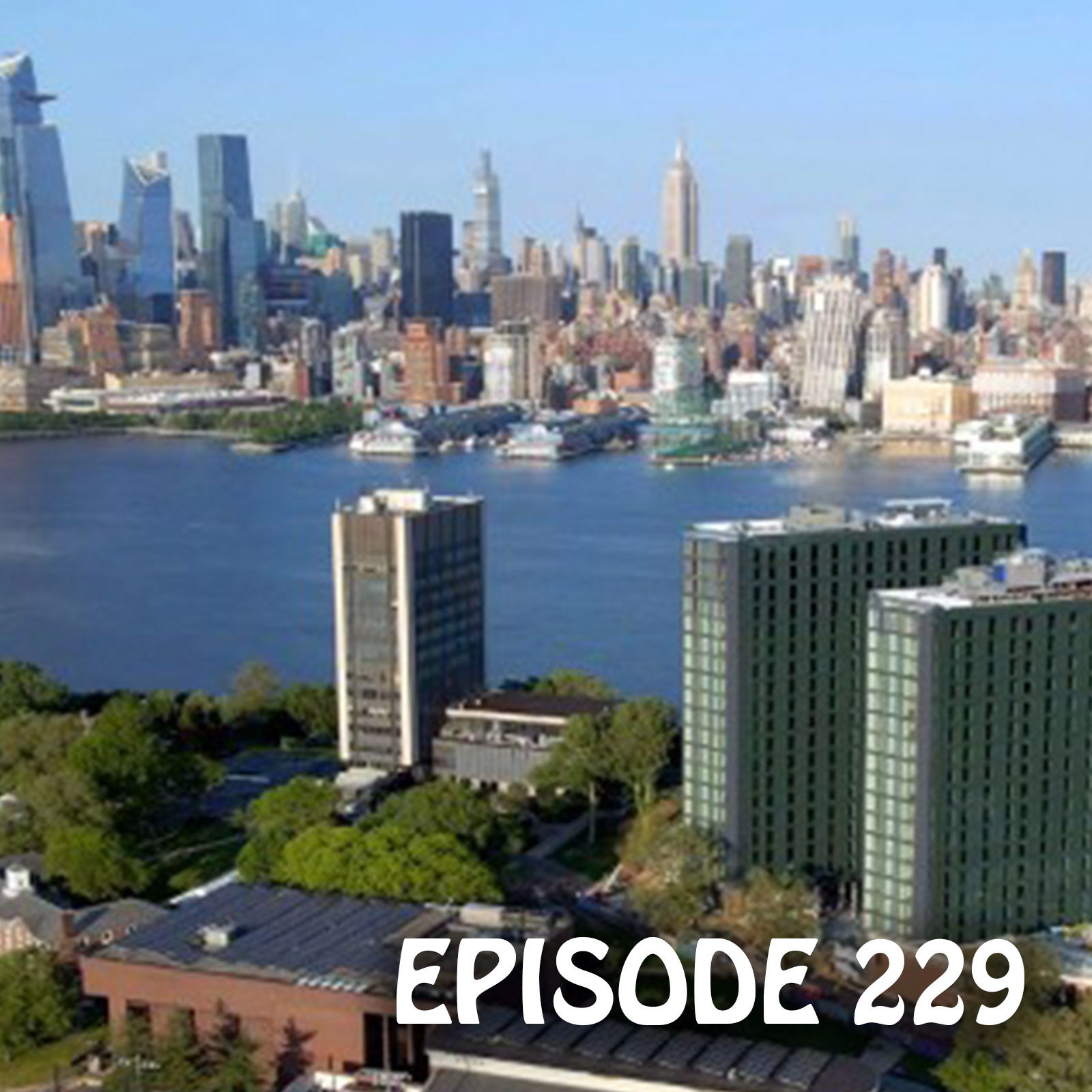 In this week's episode you will hear
In the News (18:05) : Vince Garcia makes his debut as one of our co-hosts in our monthly rotation for our "In the News" segment. Mark and Vince discuss an Inside Higher Ed article by Scott Jaschik entitled, "How Stevens Tech attracts applicants and students". The 4/25/2022 article looks at some of the strategic decisions one NJ school did to upgrade the academic caliber of their student body while expanded their diversity.
https://www.insidehighered.com/admissions/article/2022/04/25/stevens-tech-attracting-many-more-applicants (Length 14 minutes)
This week's question (32:58) Diana from Wisconsin sent us an outstanding list of questions that are all designed to get some guidance about the transition to college. Mark and Lisa acknowledge that the transition to college is an area that we haven't adequately covered. Mark and Lisa answer half of Diana's questions in this episode and the other half next Thursday in episode 231.
How much spending money should we give our student each month? Should we tie spending money to grades or offer any incentive related to grades? Conversely, if grades are poor, should we take away spending money? Mid-term grades – and any type of progress grades – how should we as parents be involved in progress grades so we can try to be helpful if any advocacy or tutoring needs to happen before it's too late at the end of the semester?
End of semester grades – will these be shared with us as parents? If they are not good, will there be any consequences, or what would happen? (Length 29 minutes)
This week's interview (1:01:30) Our interview is with Karen Kristof, a 30+ year admission veteran who has worked at five colleges. Karen is the Dean of admissions at Colorado College. Karen will address three different topics over for three consecutive Thursdays. In this week's episode Karen answers the question, how do colleges evaluate a transcript.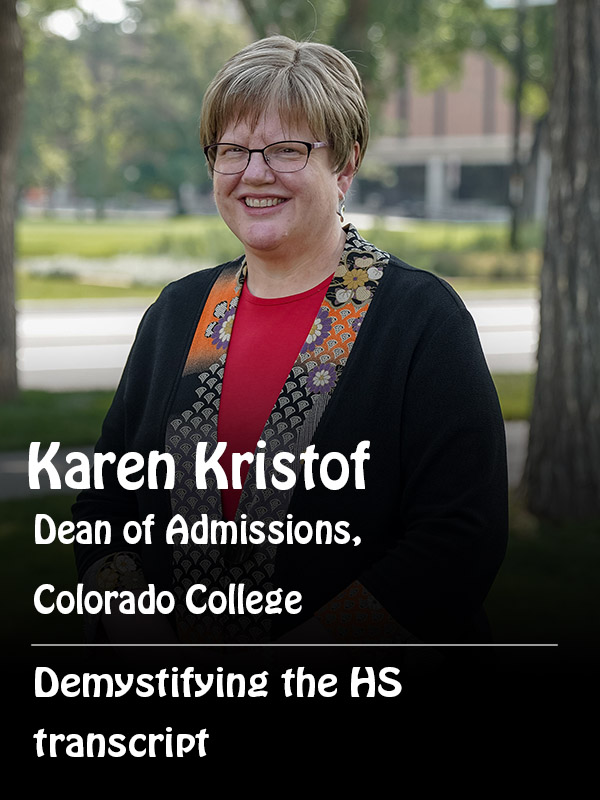 Preview – (1) How admission officers evaluate a transcript, (2) Karen gives her backstory, (3) Karen tells us what selective schools look for when they evaluate a transcript, (4) Karen shares some of the mistakes students make with their course selection (Length 33 minutes)
Mark's recommended resource of the week (1:13:22) The Recommended Resource is one of the best books I have ever read about college admissions. I have listened to it three times in the last three months. I strongly recommend the audiobook which is informative and entertaining: The name of the book is, "Valedictorians at the Gate: Standing Out, Getting In, and Staying Sane While Applying to College" by Rebecca Munsterer Sabky, Eliza Foss. Sabky did admissions at Dartmouth for 13 years. Her honesty about the business side of admissions is refreshing and enlightening.
College Spotlight (1:34:44) : Our College Spotlight is The University of Michigan, Part 1 of 2 (Length 23 minutes)
Don't forget to send your questions related to any and every facet of the college process to: questions@yourcollegeboundkid.com
If you enjoy our podcast, would you please do us a favor and share our podcast both verbally and on social media? We would be most grateful!
Anika and I are excited to give our listeners a chance to play a role in shaping what topics we discuss, and what guests we have on our podcast. You can let your voice be heard by completing this survey. Just put the following link in your browser and give us your honest feedback. Anika and I would like to thank you in advance.
https://tinyurl.com/YourCollegeBoundKid
Every episode of Your College-Bound Kid will align with a chapter from the book 171 Answers to the Most-Asked College Admission Questions. To get a copy visit 171answers.com and if you want to see what future episodes will cover just click the red button "See exactly what 171 Answers covers".
Share This, Choose Your Platform!
Comments