YCBK 235: How Hillsdale college is at war with public HS
In this week's episode you will hear
In the News (14:40) : Mark and Dave discuss an article about Hillsdale College, entitled,
How this tiny Christian college is driving the rights nationwide war against Public schools" by, Kathryn Joyce of Salon magazine. Mark and Dave has a spirited and at times fractious debate about the article. (Length 34 minutes)
This week's bonus content (48:05) It's bonus content school and Lisa leads us in a discussion on the following topic: What is going on with college mental health centers-(Part 1 of 2) (Length 17 minutes).
This week's interview (1:05:52) Our first interview is with Sue Corner, the Dean of Admissions at Willamette University and someone who started as a student at Willamette in the 80's. She will talk about three misconceptions about private schools in a two-part interview. In part one Sue addresses two of the three misperceptions that she will emphasize over the next two weeks (1 of 2). Preview- (1) Sue gives her backstory including her education and various admission roles she has had, (2) Mark introduces the topic, "Debunking Myths about Private schools",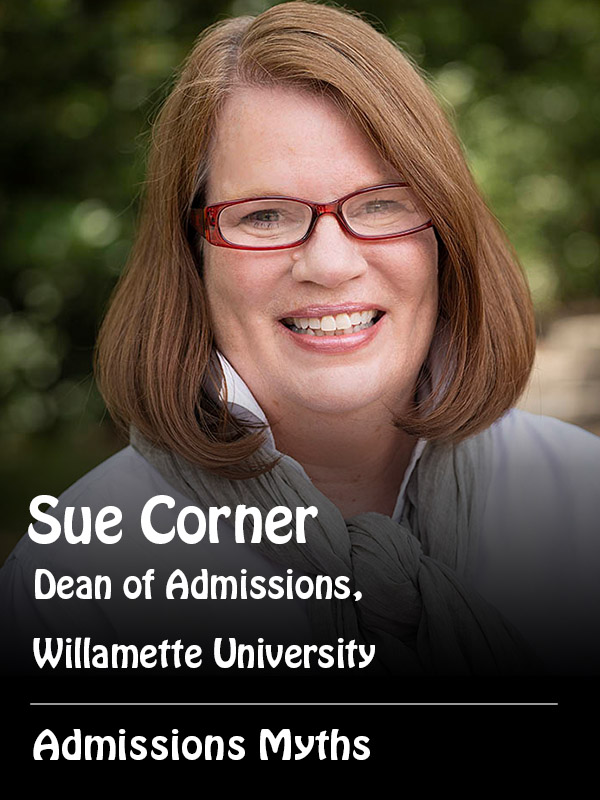 (3) Sue addresses Myth #1 about private colleges and universities, (4) Sue talks about some ways Willamette University has made adjustments to this myth, (5) Sue addresses Myth #2 about Private schools (Length 23 minutes)
Mark's recommended resource of the week (1:13:07) The recommended resource is the website, https://uvaapplication.blogspot.com/. This is the official admissions blog for the University of Virginia. You will find frequent entries for Dean J, (Jeannine Lalonde) but also from students. In the June 13th edition, the blog shares their new college-specific questions for 2022. UVA also has a transfer blog that is worth checking out: http://uvatransferadmission.blogspot.com/
College Spotlight (1:28:38) : Lansing Community College is our College Spotlight. https://www.lcc.edu/.
Our College Spotlight is a second interview with Dr. Steve Robinson who is the President of Lansing Community College.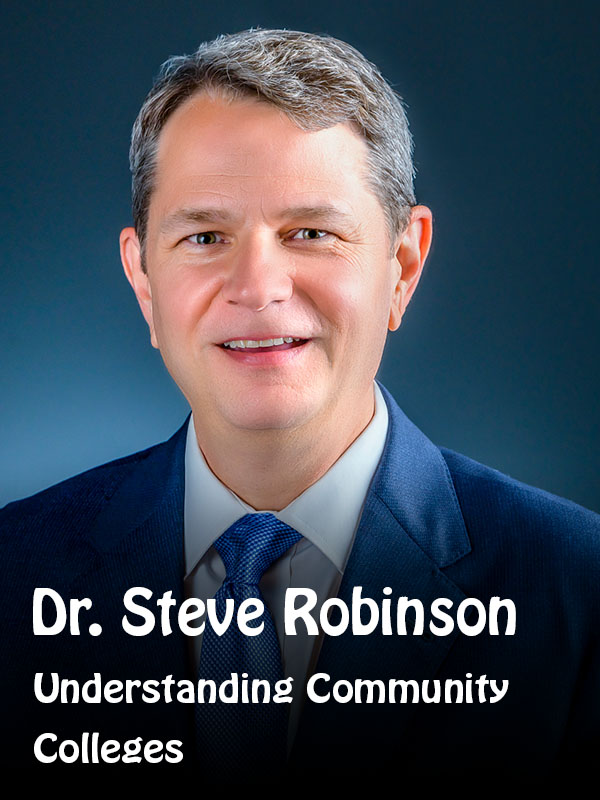 Steve debunks a lot of myths about Community College, but he also really articulates well the great opportunities Community College offers (Part 1 of 2) (Length 23 minutes)
Don't forget to send your questions related to any and every facet of the college process to: questions@yourcollegeboundkid.com
If you enjoy our podcast, would you please do us a favor and share our podcast both verbally and on social media? We would be most grateful!
Anika and I are excited to give our listeners a chance to play a role in shaping what topics we discuss, and what guests we have on our podcast. You can let your voice be heard by completing this survey. Just put the following link in your browser and give us your honest feedback. Anika and I would like to thank you in advance.
https://tinyurl.com/YourCollegeBoundKid
Every episode of Your College-Bound Kid will align with a chapter from the book 171 Answers to the Most-Asked College Admission Questions. To get a copy visit 171answers.com and if you want to see what future episodes will cover just click the red button "See exactly what 171 Answers covers".
Share This, Choose Your Platform!
Comments