In this week's episode you will hear
In the News (16:02) :Mark and Susan discuss an article by Ron Lieber, that appeared on August 24, 2022 in The New York Times entitled: "Some Colleges Don't Produce Big Earners. Are They Worth It?" Susan and Mark discuss the complexities involved in this question. (Length 29 minutes)
This week's question (45:40) Two listeners, Ari and Ivan wrote in to ask us, why do some colleges not share their data in the Common Data Set.
Lisa and Mark answer this question. (Length 23 minutes)
This week's interview (1:08:05) Our interview is with Jon Boeckenstedt, the Vice Provost of Oregon State University.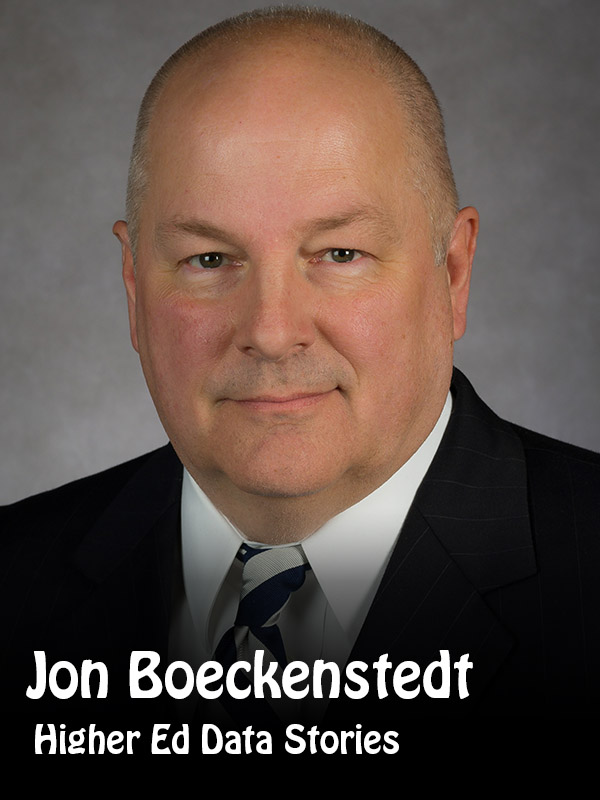 John describes what Higher Ed Data Stories is. Why did he start this and how should listeners use it? (1) Jon explains what Higher Ed Data Stories are and how they work, (2) Jon explains what his favorite article ever for Higher Ed Data stories was, (3) Jon covers the difference between data and Insights, (4) Jon talks about test scores, where does he see them going?, (5) Jon talks about the importance of California. (Length 11 minutes)
Mark's recommended resource of the week (1:19:38) The recommended resource is Ron Lieber's 2016 book: The Opposite of Spoiled: Raising Kids Who Are Grounded, Generous, and Smart About Money
College Spotlight: –
Don't forget to send your questions related to any and every facet of the college process to: questions@yourcollegeboundkid.com
If you enjoy our podcast, would you please do us a favor and share our podcast both verbally and on social media? We would be most grateful!
Anika and I are excited to give our listeners a chance to play a role in shaping what topics we discuss, and what guests we have on our podcast. You can let your voice be heard by completing this survey. Just put the following link in your browser and give us your honest feedback. Anika and I would like to thank you in advance.
https://tinyurl.com/YourCollegeBoundKid
Every episode of Your College-Bound Kid will align with a chapter from the book 171 Answers to the Most-Asked College Admission Questions. To get a copy visit 171answers.com and if you want to see what future episodes will cover just click the red button "See exactly what 171 Answers covers".
"See exactly what 171 Answers covers".