YCBK 334: How To Get The Most Out Of College-Part 1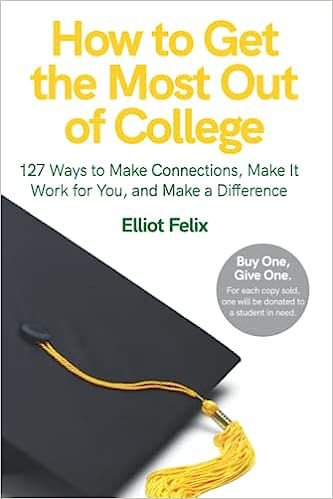 Introduction :
Mark discusses what you can expect when the Supreme Court releases its decision on Affirmative Action, which is expected any day now.
Mark takes a look at what "Yield is and why Yield is so important to college admission offices"
Lisa interviews Elliot Felix about his book, "How to Get the Most out of College"
Our favorite way for you to leave a question or any message for us is to put speakpipe.com/YCBK in your browser and take up to 90 seconds to leave a message. We recommend you share your first name and your state, but you can also be anonymous.
If you do not want to verbally leave a message for us by using speakpipe.com/YCBK you can send in your questions either on Twitter at @YCBKpodcast using the Messages tab or via email at Questions@yourcollegeboundkid.com.
Share This, Choose Your Platform!
Comments