YCBK 343: Higher Ed Is Increasingly Becoming Unequal-The Have's and the Have Nots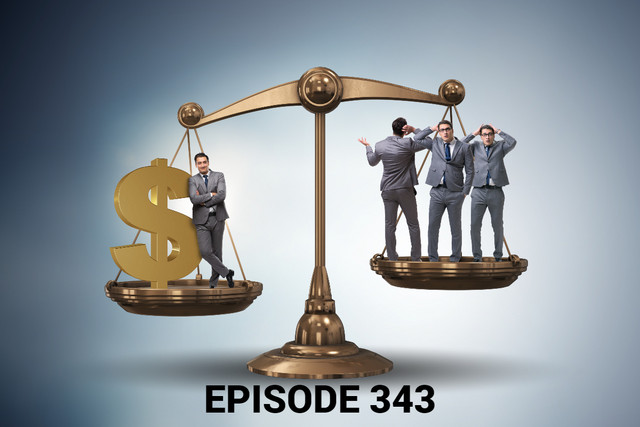 In this week's episode you will hear
In the News (27:37): Mark and Susan discuss an article that appeared in, "The Chronicle of Higher Ed" entitled, "The Have's and the Have Nots: Higher Ed Is Increasingly Becoming Unequal". It was written by Robert Kelchen and it appeared in the Chronicle on June 14th, 2023 (Length 36 minutes)
This week's question (1:03:05): Mark and Lisa will answer a Speakpipe question from Ellie from New York.
She wants advice on what is the best time to take a gap year. (Length 9 minutes)
This week's interview (1:12:32): We continue our four part interview as Mark interviews Akil Bello on the topic of, "Tough Questions about SAT and ACT test scores". Preview of Part 2:
Akil gives his backstory, walking us up to what he is doing now
Akil tells us what the mission of Fairtest is and he explains why the mission appeals to him
Akil explains the new Digital SAT; he shares the pros and the cons of the new test
Akil explains his thoughts on whether it is a good thing that the Digital SAT is an adaptive test
Akil explains the problem that he has with the College Board
Akil shares his perspective on schools like MIT and Purdue and Georgetown requiring test scores (Length 9 minutes)
Mark's recommended resource of the week (1:26:00): The recommended resource is the immediate Students For Fair Admissions Affirmative Action post-decision analysis webinar by, Jenner and Block, the leading law firm that the IVY league school's employ to help them to understand what they can and can't do. This webinar is OUTSTANDING and worth 52 minutes of your time to watch it. https://sites-jenner.vuturevx.com/66/3114/landing-pages/access-webinar-recording.asp
College Spotlight (1:39:16): Mark and Lisa discuss her visit in June to McGill University in Montreal. McGill is our College Spotlight for the week. Part 2 of 2
We now have set up audio recordings in your own voice for any question you send in for our "question from a listener" segment. In order to send us an audio message, just go to speakpipe.com/YCBK.
You can also use this for many other purposes: 1) Send us constructive criticism about how we can improve our podcast 2) Share an encouraging word about something you like about an episode or the podcast in general 3) Share a topic or an article you would like us to address 4) Share a speaker you want us to interview 5) Leave positive feedback for one of our interviewees. We will send your verbal feedback directly to them and I can almost assure you, your positive feedback will make their day.
Speakpipe.com/YCBK is our preferred method for you to ask a question and we will be prioritizing all questions sent in via Speakpipe.
Share This, Choose Your Platform!
Comments