In this week's episode…
In the News (2:25) : In this week's news, we'll talk about the disconnect between what colleges say and what students hear about admissions.

This article was written on November 30th, 2017 by Valerie Strauss and published in Washington Post. (Length 15:00)
In this week's book discussion of Chapter 29 of 171 Answers (17:25): We are in Chapter 29 of 171 Answers and we discuss what traits admission officers are looking for in students.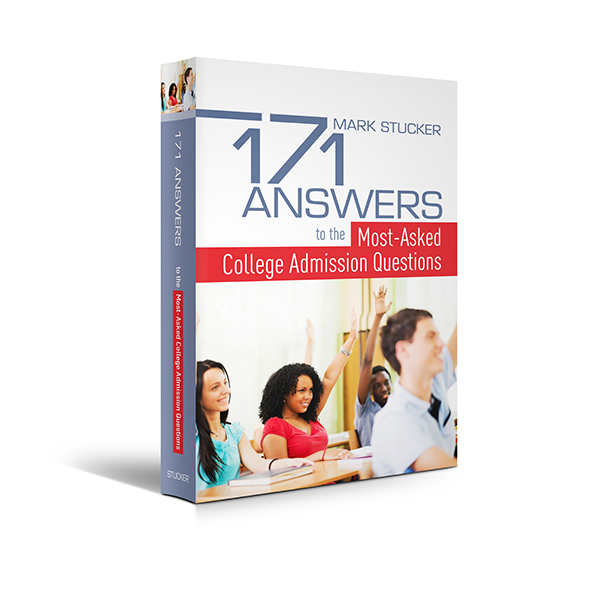 We talk about seven different factors that every admission officer would like to see in a student. We make the point that listeners should go back and listen to episode 11 because these factors while valued by colleges that do admission by the numbers are only applied to colleges that do holistic admissions. Episode 11 discusses the difference between these two approaches to how colleges make decisions. In this discussion, Mark and Anika touch on some of these seven points and go into detail on some of the others. (Length 6:05)
This week's question (23:30) comes from Ms. Brown from North Carolina and she wants to know how to evaluate the surrounding area of a college her child is considering.
In this conversation, Mark and Anika discuss three websites where students and parents can go to get information but they also talk about other things that students and parents can do when they are actually visiting the colleges to learn more about the surrounding areas around the college. (Length 7:40)
In the second part of Mark's interview with test score expert, Dr. Jed Applerouth (31:10), Jed discusses, what do you do when are running out of time on the test? He shares the research about what happens when students spend more than two minutes on a question.
Jed talks about whether you need science knowledge to do well on the ACT. Jed talks about how self beliefs, the mental side impact test scores. Jed shares how the essay portion of the tests are different. Jed tells us about the new computerized test. He shares what changes he expects in the next five years with the ACT and SAT. Jed discusses how to give a kid confidence on the test. He shares more differences between the math portion of the ACT vs the SAT. Jed also shares an exciting story of a student who went from a 470 to a 730 on her math score. (Length 22 minutes)
Don't forget to send your questions related to any and every facet of the college process to: questions@yourcollegeboundkid.com
Every episode of Your College-Bound Kid will align with a chapter from the book 171 Answers to the Most-Asked College Admission Questions. To get a copy visit 171answers.com and if you want to see what future episodes will cover just click the red button "See exactly what 171 Answers covers".