In this week's episode you will hear
In the News (5:47): In this week's news, an Atlantic article "Does is Really Matter Where You Go to College?" by Derek Thompson.
Applying to the most elite institutions is highly stressful for so many people because they feel it's the only way to get the absolute top notch instruction, to get connected to prestigious alumni and so they'll be identified by employers as having the best talent. This article spotlights a famous study by economists Stacy Dale and Alan Krueger that debunked those ideas. Their findings suggested that the individual talents and ambitions of students are worth more than the resources that any elite school could provide. A new study was more recently conducted to re-evaluate the Dale-Krueger findings and it reinforced the findings of the previous study. It found that selectivity does not make an earning difference for affluent white males but it does make a difference for students of color, First-Gen students and women. We discuss these two studies and two others and we give our theory on why the results for affluent white males was different than for women, First-Gen students and women. (Length 16:17)
Chapter 72 of 171 Answers (22:04): We are in Chapter 72 of 171 Answers and Mark shares his advice to undocumented students.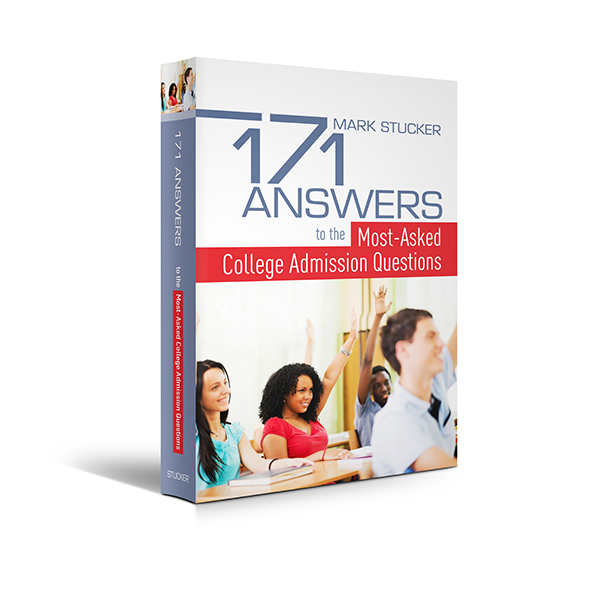 We talk about what undocumented students need to know about the college process. We give our best advice to undocumented students, their parents and counselors who work with them. We share a helpful resource that can help undocumented students and we discuss just how widely the policies vary from state to state. (Length 10:23)
This week's question (32:27) For our question segment – we are responding to the breaking news around the College Board rolling out what they are calling the Environmental Context Dashboard, but the media is labeling it an adversity score, and so far, that term is sticking.
Mark addresses the case(s) that supports the new scoring system. This is the third of four segments we are taking to explain what Mark believes is a very significant development in college admissions. We strongly encourage you to hear part 1, where we explained what the ECD is the history of how it got here; part 2 looks at the case against the ECD. The ECD is highly controversial but in this episode, Mark makes a compelling case for why the ECD is a very good idea. (Length 21:21)
This week's interview. (53:48) Mark continues his interview with Dr. Josie Uribistondo in Preparation for the Personal Statement, Part 2. Josie talks about exercises she uses when people have writers block. Josie shares her five pillars of "Identity exercises" that she uses to help students with writers block. Josie talks about how a student can involve others to help them in their writing. Josie talks about how the essay has to sound like it is from an 18 year old. I ask Josie whether she sees value to having students read other essays. We end this section by asking Josie where she comes down on the controversial question, Are there topics that are taboo that students should be avoided.
Josie talks about the different options for the Introduction that the student can employ. Josie talks about how a student can showcase their critical thinking and she says part of her mission is get students to not just tell a pretty story. Josie talks a lot about the power of reflection in the Personal Essay. Next Dr Urbistondo talks about the power of symbols, synonyms, imagery and being multi-sensory. Josie talks about what she does when her students writing is too shallow? We then turn our attention to health and writing, Is there a correlation, Josie shares some thoughts on this? (Length 22 minutes)
Mark's recommended resource of the week (62:41) Mark's recommended resource of the week is the Twitter handle @FAFSA. This is the official account of Federal Student Aid, an office of the U.S. Dept. of Education. This Twitter account provide updated information on grants, loans, & work-study funds for college or career school.
We have a second recommended resource this week. It is a college board link that is a repository of resources for undocumented students: https://secure-media.collegeboard.org/digitalServices/pdf/professionals/repository-of-resources-for-undocumented-students.pdf
Don't forget to send your questions related to any and every facet of the college process to: questions@yourcollegeboundkid.com
If you enjoy our podcast, would you please do us a favor and share our podcast both verbally and on social media? We would be most grateful!
Every episode of Your College-Bound Kid will align with a chapter from the book 171 Answers to the Most-Asked College Admission Questions. To get a copy visit 171answers.com and if you want to see what future episodes will cover just click the red button "See exactly what 171 Answers covers".