In this week's episode you will hear
In the News (9:58) : In this week's "In the news segment, a Feb 2nd, 2021 Inside Higher Ed article by Greta Anderson looks at a research study that explains why so many students are applying to HBCU's these days. Mark discusses this article with someone very special to the YCBK podcast family. Dave is off this week as he takes his daughter back to Yale. Dave had gone 82 weeks in a row without missing an episode. Mark and our surprise co-host discuss whether they agree with the findings in this article.
https://www.insidehighered.com/news/2021/02/03/more-hate-crimes-led-increased-black-student-enrollment-hbcus (Length 24 minutes)
This week's question (33:42) Mark and Lisa answer the following question from a mom from Wisconsin: "Not sure if this is a topic for you or not, but I have heard every episode and I do not believe you have talked about the emotional side of kids leaving college, or leaving the parents, and since Moms are a big part of your audience and you have Lisa now, maybe she could say a few words about it. I am just really struggling with having my daughter go so far away. I know she is so ready to spread her wings, but I am going to miss being so connected to her. Around my area, it is so not the norm to go far away where we live, so I don't have a lot of mom friends who can relate.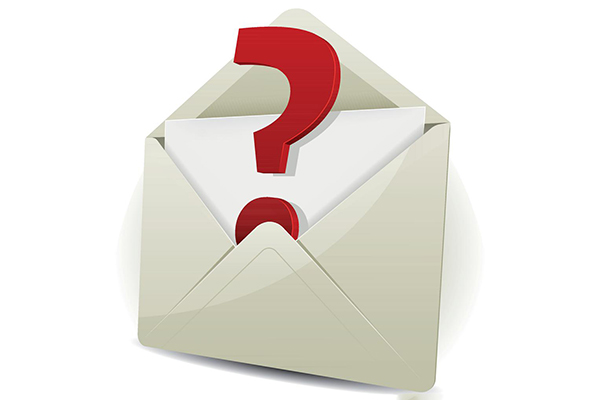 Most kids go close to home, and the high achievers just go to UW Madison which is close! If it's not admissions-related enough, no problem, I understand – I just was thinking of it since it would be a 'new' topic that I don't believe you addressed". Mark and Lisa each give their best advice for parents who are struggling with being separated from their child as they go off to college. (Length 30 minutes)
This week's interview (1:03:35) Mark interviews Eric Furda, who spent over 25 years in high level leadership at both Columbia and Penn. This will be a three-part interview.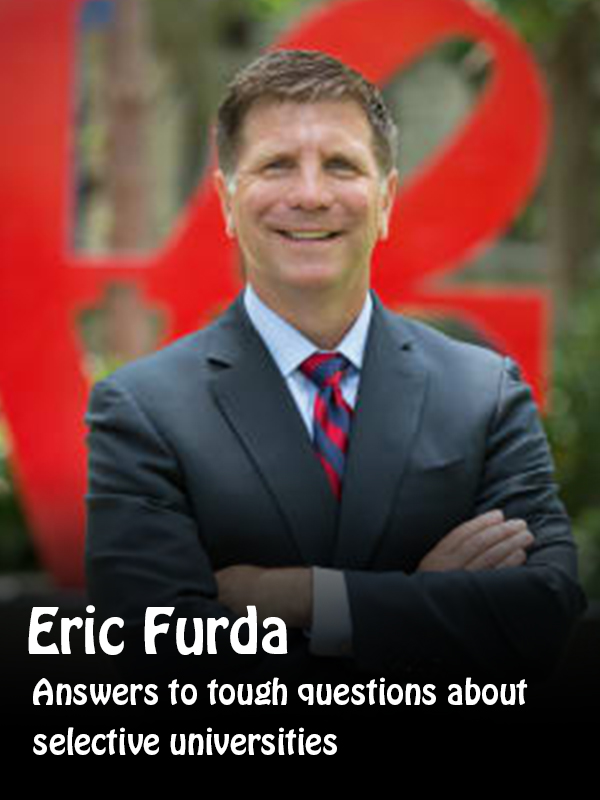 In Part 1, Mark asks Eric the following questions: Preview for Part 1: (1) Eric shares what he has learned from going from an admission Dean to a college counselor, (2) Eric answers Mark's question about how colleges are handling challenges like: increased costs, the demographic cliff and the birth dearth that threaten to decrease the pool of applicants, (3) Eric answers the question, how do colleges project their yield (the percentage of accepted students who enroll) (Length 22 minutes)
Mark's recommended resource of the week (1:12:48) Dr. Lisa Rouff prepared for our question this week by reading the book: The Naked Roommate: For Parents only. We recommended the student edition around two years ago but now Lisa shares what she learned from reading Harlan Cohen's book: The Naked Roommate: For Parents Only: Calling, Not Calling, Roommates, Relationships, Friends, Finances, and Everything Else That Really Matters when … Goes to College (Student Parenting Book).
College Spotlight (1:25:30) : Our college Spotlight goes to Temple University in Philadelphia, PA (https://www.temple.edu) (Length 33 minutes)
Great news! Even if your child didn't sign up for the SAT or ACT, Jed Applerouth and Ginger Fay are inviting all YCBK listeners and those who you refer to attend their one hour question and answer session about anything and everything about the ACT, the SAT or applying to college. Ginger Fay worked in admissions at Emory and Duke and Phillips Andover, and she was also an independent college counselor; she will join Jed. Jed will do a 15 minute overview of how the ACT is different from the SAT and then they will take your questions for 45 minutes. Just type your questions in the chat box. Now if you want to attend this you need to sign up. Here is a link to sign up: https://www.applerouth.com/signup/?scheduleid=457794. Go to September 8th at 8:30pm and you will see our event. Enter the following code to reserve your spot: M457794. Follow Mark Stucker on Twitter to get breaking college admission news, and updates about the podcast before they go live: https://twitter.com/YCBKpodcast. Feel free to pass this on to others who you feel will benefit, even if they are not a YCBK listener.
Don't forget to send your questions related to any and every facet of the college process to: questions@yourcollegeboundkid.com
If you enjoy our podcast, would you please do us a favor and share our podcast both verbally and on social media? We would be most grateful!
Anika and I are excited to give our listeners a chance to play a role in shaping what topics we discuss, and what guests we have on our podcast. You can let your voice be heard by completing this survey. Just put the following link in your browser and give us your honest feedback. Anika and I would like to thank you in advance.
https://tinyurl.com/YourCollegeBoundKid
Every episode of Your College-Bound Kid will align with a chapter from the book 171 Answers to the Most-Asked College Admission Questions. To get a copy visit 171answers.com and if you want to see what future episodes will cover just click the red button "See exactly what 171 Answers covers".