Sylvia Borgo is an alumna from UCLA. She is also a college counselor and she is one of the substitute co-hosts for YCBK. Sylvia lives in San Diego. This is the second college Spotlight Sylvia has done for Your College-Bound Kid. She also did a college spotlight for us on the University of California-San Diego in La Jolla, California. Sylvia and Vince Garcia are our two California residents and experts that we call on frequently because the number of YCBK listeners in California is almost three times more than any other state.
Sylvia builds on the great interview that Gary Clark had about UCLA by discussing six traditions and programs that UCLA offers that are quite impactful. These traditions were all in place 30 years ago when Sylvia was a student and UCLA and they had a memorable impact on Sylvia. The traditions and programs continue to this day.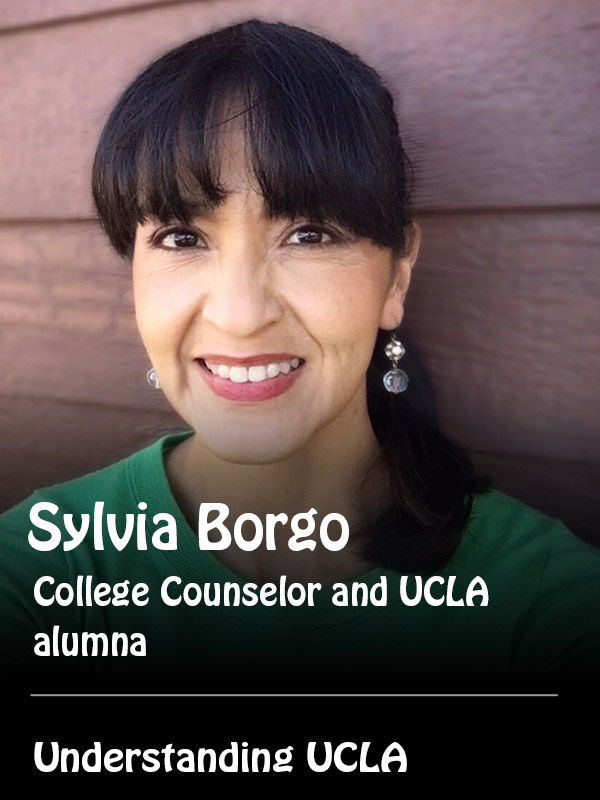 Sylvia transitions from this topic to talk about who UCLA is not for. She is very straightforward and honest. One of the great ways to learn about who a college is for is by looking at who it is not for.
You can also listen on Episode 213