YCBK 240: Ben Baum helps us to understand St. John's College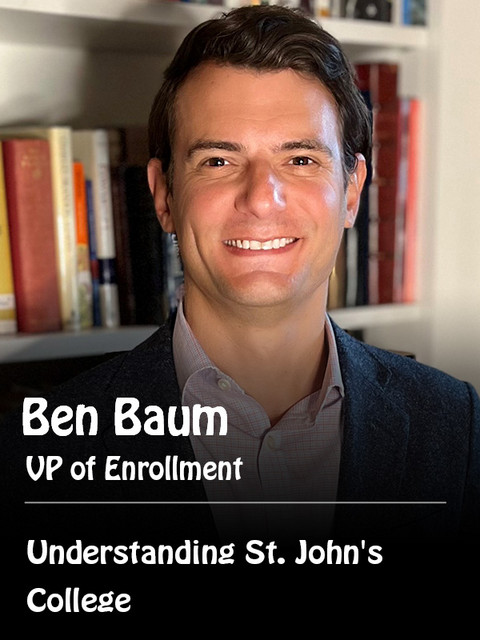 In this week's episode you will hear
In the News (Announcements: Interview Benjamin Baum, VP of Enrollment, St. John's College) :
Ben gives his backstory
What is unique about St. John's College?
The unique history of St. John's College
How do you answer the question, "What is the ROI of a St. John's education?
How does the career center place kids in jobs in the real world?
What is the classroom experience and the curriculum like?
What do you look for that is different as an admission officer at St. John's versus when you recruited students at Tufts university?
Does St. John's serve kids who come from non-traditional backgrounds?
How does one college with a campus in Annapolis, MD and another campus in Sante Fe, NM work?
Don't forget to send your questions related to any and every facet of the college process to: questions@yourcollegeboundkid.com
If you enjoy our podcast, would you please do us a favor and share our podcast both verbally and on social media? We would be most grateful!
Anika and I are excited to give our listeners a chance to play a role in shaping what topics we discuss, and what guests we have on our podcast. You can let your voice be heard by completing this survey. Just put the following link in your browser and give us your honest feedback. Anika and I would like to thank you in advance.
https://tinyurl.com/YourCollegeBoundKid
Every episode of Your College-Bound Kid will align with a chapter from the book 171 Answers to the Most-Asked College Admission Questions. To get a copy visit 171answers.com and if you want to see what future episodes will cover just click the red button "See exactly what 171 Answers covers".
Share This, Choose Your Platform!
Comments