In this week's episode you will hear
Mark and Julia discuss part 3 of Brennan Barnard's excellent article that appeared in Forbes on June 9th, 2022, "Be a College Admission Data Scientist". The article covers many areas where colleges could be more transparent about their data, so you need to probe. We also examine the dilemma colleges face: if they share more, they open themselves up to criticism and misinterpretation of their data.
In the News (26:38) : If you are a fan of YCBK's lengthy episodes, Mark and Julia, recorded the longest "In the News" in YCBK history. Mark and Julia cover a range of topics from why are so many teachers quitting to what your student needs to do to research the colleges they are applying to
https://www.forbes.com/sites/brennanbarnard/2022/06/09/be-a-college-admission-data-scientist (Length 47 minutes)
This week's question (1:13:42) For our question from a listener, it is bonus content time.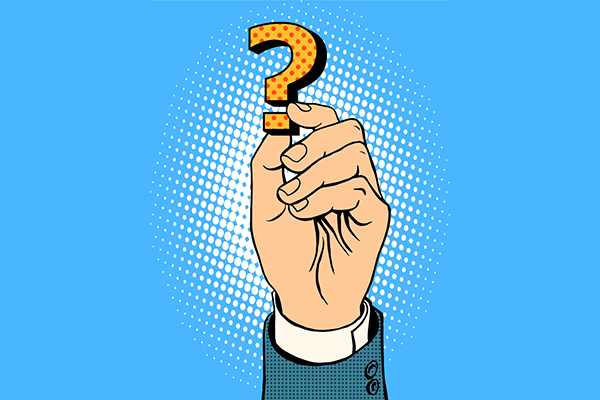 Lisa leads Mark with a discussion about what parents can do if their own child is feeling devalued because they may not be admitted to an elite college. This is a two-part question. The first part was answered on episode 255 and the final part is answered here on episode 257. (Length 24 minutes)
This week's interview (1:37:58) Our interview is with Heath Einstein, the Dean of Admissions. In Part 3 of 3, Mark and Julia discuss the following: Preview of Part 3 – (1) What college majors did we not ask you about that are every bit as strong as the ones we did ask you about but they fly under the radar?, (2) We know that academic rigor, grades and grade trends are important in admission but what role do the following things play in admission decisions, (3) One of our co-host Vince Garcia from California wants to know, do you admit by college or by major, and which programs are the hardest to get into?,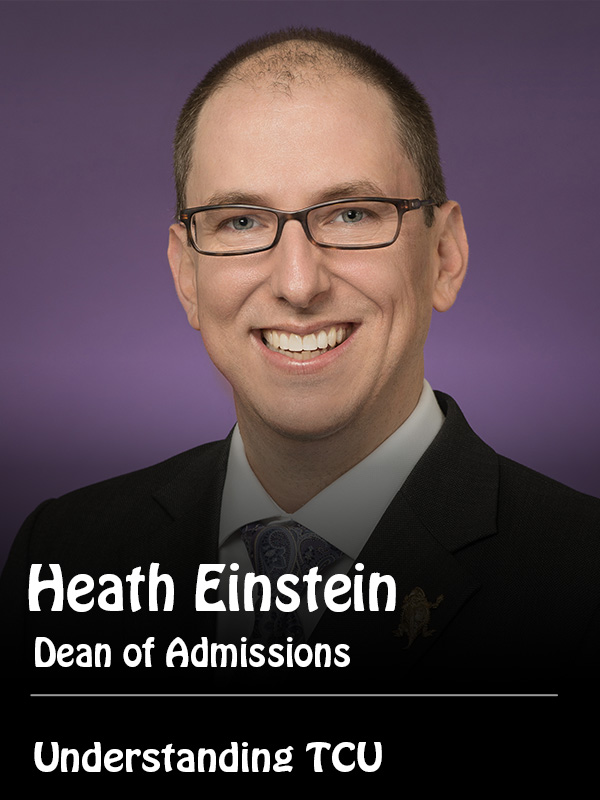 (4) What advice do you have on college essays and how they impact TCU admission decisions, (5) What is the Freedom of Expression and how does that impact admissions decisions, (6) What are some of the institutional priorities of TCU?, (7) Heath goes on the hotseat in our lightning round and wait until you hear what he says about Albert Einstein! (Length 14 minutes)
Mark's recommended resource of the week (1:51:42) The recommended resource is https://www.wallstreetoasis.com. The website contains lots of discussions about wall street careers, including which colleges have a good track record of placing kids in which Wall Street jobs. We initially omitted the recommended resource in last Thursday's (Episode 255) Show Notes, so we are including it here: Accepted! 50 Successful College Admission Essays 4th Edition by Gen Tanabe
College Spotlight: The TCU interview with Dean of Admissions, Heath Einstein will also serve as our college spotlight
Don't forget to send your questions related to any and every facet of the college process to: questions@yourcollegeboundkid.com
If you enjoy our podcast, would you please do us a favor and share our podcast both verbally and on social media? We would be most grateful!
Anika and I are excited to give our listeners a chance to play a role in shaping what topics we discuss, and what guests we have on our podcast. You can let your voice be heard by completing this survey. Just put the following link in your browser and give us your honest feedback. Anika and I would like to thank you in advance.
https://tinyurl.com/YourCollegeBoundKid
Every episode of Your College-Bound Kid will align with a chapter from the book 171 Answers to the Most-Asked College Admission Questions. To get a copy visit 171answers.com and if you want to see what future episodes will cover just click the red button "See exactly what 171 Answers covers".
"See exactly what 171 Answers covers".