Co-host and Producer
Mark Stucker (mark@schoolmatch4u.com) has 23 years of full-time experience in college and boarding school admissions, and in college counseling. He's worked with private day, boarding, charter, and public-school students, as well as private clients. He is extremely passionate about finding the right college for every student and ensuring that the college selected is affordable for the family.
Career Highlights
Worked at the Phillips School doing college admission, 1991
Adjunct College counselor for students at the Westtown School, 2001 – 2009
Associate Director of Admissions at Westtown School, 2002 – 2009
Chair of the admissions committee at Westtown School for five years, 2004 – 2009
KIPP Metro Atlanta high school and college placement counselor, 2009 – present
Oversees the college counseling program for four schools by serving as the Director of College
Counseling for Alumni at KIPP Metro Atlanta. Will place about 70 kids in college in this role 2019
Founded college placement educational consulting company, School Match 4U, 2010
Currently serves as a Go To College NYC board member
Traveled nationally/ internationally to recruit students at fairs, through school visits, and receptions.
Worked with well over 1500 students through either college and boarding school admissions, high school placement, college admissions, or college placement
Currently assisting students and parents with the college placement process from 22 different states through video conferencing
Member of Higher Education Consultants Association (HECA) also SACAC and NACAC member
Graduate of the Harvard Summer Institute for College Admissions and the Stanford Counselor outreach certificate program
Married for 31 years, we are parents of two, our oldest is a Davidson College grad and our youngest daughter is a graduate of the University of Georgia and is currently a graduate student at NC State University in North Carolina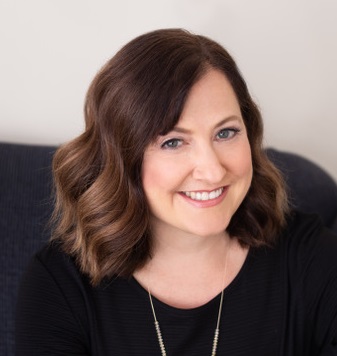 Co-host and Interviewer
Lisa Rouff, Ph.D. (lisa@schoolmatch4u.com) is a clinical psychologist with over 20 years of practice in the
Chicagoland area, and recently relocated to Chapel Hill, North Carolina. She received her undergraduate degree from the University of Chicago, and her Ph.D. from Northwestern University. She completed her postdoctoral fellowship at the University of Michigan in Ann Arbor. Lisa has experience in helping teens and young adults recognize their strengths and overcome their anxieties. Working with students to reduce their test and performance anxiety, and to increase their executive functioning skills, Lisa has helped students achieve increased success in school and extracurricular activities. Lisa is also knowledgeable about the mental health issues facing teens and young adults, including depression, anxiety, ADHD, and learning differences, and brings this experience to her college coaching work. Lisa has also helped parents negotiate the school system to obtain the help that their child needs.
In addition to her psychology background, Lisa also has expertise in college coaching. She completed the independent educational consultant certification program at the University of California-Irvine, and is an associate member of the Independent Educational Consultants Association (IECA). She is volunteer mentor and college coach for several first-generation college students for College Bound Opportunities and ScholarMatch. Lisa loves college visits, and before the pandemic hit, has visited many college campuses throughout the USA. In addition, as the mother of three children, ranging from elementary to college age, Lisa has inside experience with the joys and stressors of the college application process. When she's not working, Lisa enjoys spending time with her family and taking care of her embarrassing number of pets.
Mark is very excited to have Lisa as a college coach at School Match 4U. Lisa and Mark co-counseled with almost 50 students in 2020. Lisa really brings a lot to the School Match 4U team. Clients really like her personality and find her very easy to work with. Her expertise in helping students work through the mental barriers that keep them from achieving their peak performance is invaluable. I am referring to things like perfectionism, test anxiety and overall anxiety, depression, organizational challenges/executive functioning and learning differences. Lisa is also an ardent student and she has amassed a lot of knowledge about colleges. There are also some young ladies that will thrive more with a female college coach. It is extremely rare to find someone who has the combination of Lisa's expertise when it comes to implementing effective mental health strategies coupled with her knowledge about college. Dr. Rouff has a very level of integrity. She is extremely bright and well educated but she is unassuming. In a lot of ways, Lisa is the epitome of "Midwestern nice". The following link will take you to an interview Mark did with Lisa on "Seven mental barriers that keep students from achieving their peak performance".
Lisa appeared on four episodes of the Your College-Bound Kid podcast in 2020 and the listener feedback was very positive. In 2021 Lisa joined the Your College-Bound Kid podcast team as one of the co-hosts. She will alternate with Anika and partner with Mark by answering questions that listeners send in. Lisa will also do some College Spotlights about colleges where she has expertise. You can listen to the "Your College-Bound Kid" podcast on Apple Podcast, Spotify, Google, Stitcher or where ever you listen to podcasts. There is also some unique content that can only be found at: https://yourcollegeboundkid.com/.
Co-host
Lynda Doepker (lynda@schoolmatch4u.com) is a college coach from Michigan, now based in the St. Louis metro area. She has co-counseled nearly 100 students with Mark and works with students to create compelling application essays. She believes it's essential for students to "love their college list" and use their authentic voice to highlight their strengths in their applications.
She is a scholarship essay reader for the Saginaw Community Foundation and has previously served on college scholarship committees. Her broad background ranges from preparing community college students for transfer to four-year schools to counseling students on applications to the most competitive universities. She's a member of the Missouri Association for College Admission Counseling and the Southern Association for College Admission Counseling.
She is a co-host on the Your College-Bound Kid podcast and has shared her experiences navigating the college admissions process with her daughter, a student at the University of Chicago. Helping students find their best college fit is her highest priority. She's relentless in her research to find the perfect match for students.
Co-host
Dr Dave Williams (drdaveewilliams@gmail.com) is a practicing ER physician licensed in 13 states who attended Princeton University and Harvard Medical School, completed a research fellowship at UCLA and his Emergency Medicine Residency at the University of Chicago, and obtained his MBA from Northwestern. Parent of a current Yale undergraduate, he is also an entrepreneur who never passes up the opportunity to teach.
Co-host
A native New Yorker, Susan Tree moved to New England following her graduation from St. Lawrence University; she spent 12 years at Bates College as Associate Dean of Admissions and earned her MS.Ed in School Counseling at the University of Southern Maine. For more than twenty years, Susan served as the Director of College Counseling at a college prep day and boarding school near Philadelphia where she worked with students from around the world and with Mark Stucker, founded the Independent School Multicultural Conference and College Fair. Susan coaches families through their college search and has evaluated applications for a number of selective universities.
Active in the national college admissions profession, Susan served as a founding board member of the Character Collaborative, the Independent Curriculum Group, and the college access organization GoToCollege NYC. She has served on the counselor advisory committees of the College Board, the Educational Testing Service (ETS), and the Common Application, and has volunteered with the National Association for College Admission Counseling on committees related to admission practices and standardized testing.
A counselor at heart who loves being in the mix with families, Susan's favorite job is as a mom of twins who are recent college graduates.
Co-host
Vince Garcia has 20+ years of experience in college admissions and has evaluated applications for Occidental College, Pomona College, Cal Lutheran, UCLA, and UC Berkeley. Additionally, Vince worked with Belmont High School and Campbell Hall and provided college counseling for College Summit, Gates Millennium Scholarship, Matchlighters, National Hispanic Institute, Posse Foundation, and Questbridge. Vince has expertise in admissions in STEM admissions, athletics, learning differences, and the visual and performing arts. Vince has worked with Campus Pride, Dalai Lama Fellows, National H.I.V. Scholarship, Reaching Out MBA, The National Merit Scholarship Corporation, The Point Foundation, and The Schwarzman Scholars. Vince is co-founder and CEO of Q&A College Admissions.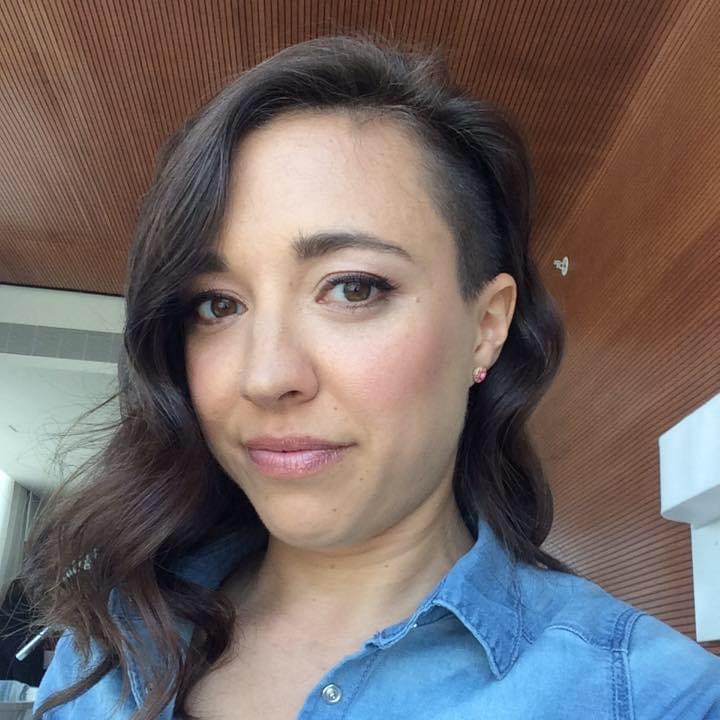 Co-host
Julia Esquivel began her admission work during her undergraduate years at Vassar College, working as a student of color intern in the office of admissions. After graduating from Vassar, Julia worked for four years in the admission office of Haverford College, directing the college's multicultural recruitment efforts and leading transition programming for first-generation students from under-represented backgrounds. Interested in access and justice, Julia enrolled in the Masters in Public Health program at Emory University where she was also an outside reader for the office of undergraduate admissions. Julia continued her work as an outside reader for Haverford College and returned to the world of admissions in 2016 as Associate Director of College Counseling for Milton Academy, a half-day, half-boarding independent school outside Boston, Massachusetts. Since 2009, Julia has volunteered with College Horizons, the largest college access organization for Native American and Indigenous students. Julia currently lives with her partner of seven years and his ten-year-old daughter. She is a foodie, a beach lover, and loves gabbing about college admissions.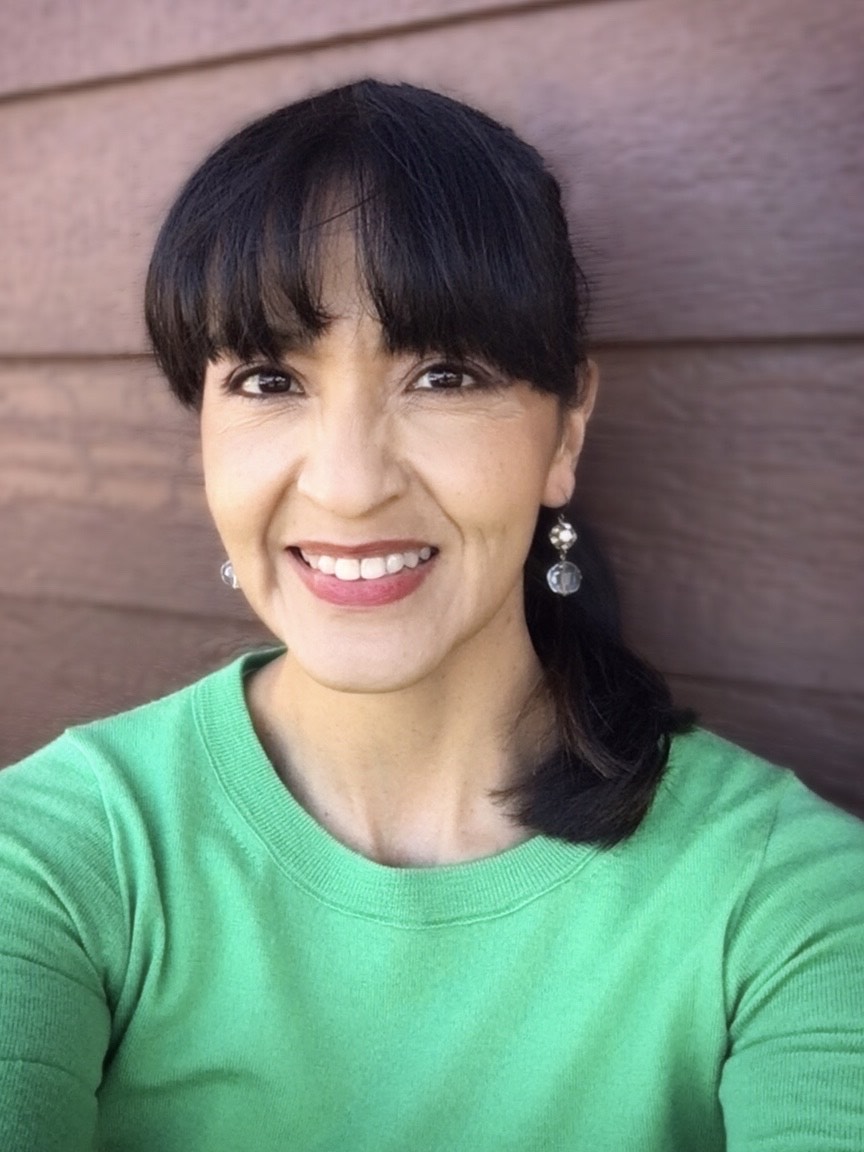 Substitute co-host
Sylvia Borgo is a California-based independent educational consultant with over 24 years of educational experience. She received her BA from UCLA and her certificate in Independent Educational Counseling from the University of California, Irvine.
Sylvia helps students and families navigate the college search and application process and helps them find colleges that are good academic, social, and financial fits. In addition to her private practice, she volunteers with first-gen, underserved students to help them access their higher education goals. Having visited six continents and 48 countries, she is passionate about instilling a sense of discovery and a curiosity for exploring the world.
She loves spending time with her family, walking the dog, hitting the gym, going to music concerts, and reading.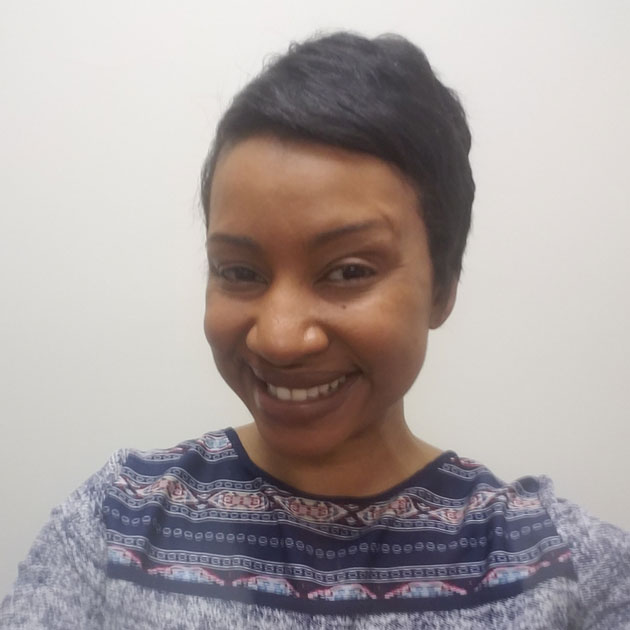 Substitute co-host
Anika Madden is a donor relations professional, writer/blogger, and mom of 3 kids age 25, 20, and 13. Having gone through the college process with her oldest (and still going) she is well aware of the frustrations, workload and importance in getting our kids to and through college. Her passion behind the podcast lies in seeing too many kids that are not able to finish college or having to take unwanted breaks simply because of their family's wide-ranging gaps of knowledge in the process. After serving as the co-founder and primary co-host through the first 171 episodes, Anika will occasionally substitute for Dave or Lisa.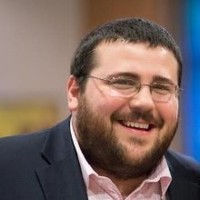 Expert in International Admissions
Kevin Newton is the founder of An Education Abroad, an Independent Educational Consultancy which focuses on helping American students find degree options around the world. Since quite literally the week he returned from his own degree abroad, Kevin has helped students save time and money by getting a degree abroad, all while opening unbelievable professional and personal opportunities.
Kevin studied History and Middle Eastern Studies at the College of William & Mary, and has a Masters degree in Islamic and Chinese law from the School of Oriental and African Studies at the University of London. He has been widely published on both the geopolitics of the Eastern Hemisphere as well as Islamic finance.
His love of global education, as well as a working knowledge of a half dozen languages, have helped him place students in both undergraduate and graduate programs as varied as the University of Edinburgh, Oxford, HEC Paris, Tsinghua University (in Beijing) and more. Additionally, Kevin has spent time as a classroom teacher, where he taught Roman and medieval history to middle school students.
When he's not helping his students negotiate international admissions, Kevin enjoys waking up at 4 am to smoke the perfect pulled pork and visiting art museums with his wife/business partner.
Mark and Lisa focus on colleges that are located in the US and Canada, but Mark was looking to partner with a firm that specializes in International admissions. We are elated to partner with Kevin. After talking with Kevin at length over multiple meetings over multiple months, and after talking with those who have worked with Kevin, we could not be happier to recommend Kevin to any of our clients who want to attend a college outside of the United States or Canada.
Kevin possesses the highest level of integrity; he cares about the students he works with and he is an outstanding communicator. He is also a student of colleges. He is always studying and learning so he can serve his families with maximal effectiveness.
There are some students who want to look at schools in the US and Canada and abroad, and Mark and Kevin will co-counsel in these instances. Kevin is also a member of the Southern Association for College Admissions Counseling.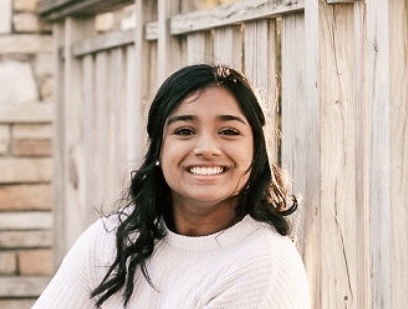 Director of Instagram Marketing
Lily Parikh is a student at Elon University, where as a Communication Fellow, she studies Communication Design and Strategic Communications. In addition to her work at Your College Bound Kid, she was also selected to be an account executive for Elon's strategic communications firm, Live Oak Communications. Lily will also work this summer as a social media intern in the hotel industry in Sorrento, Italy.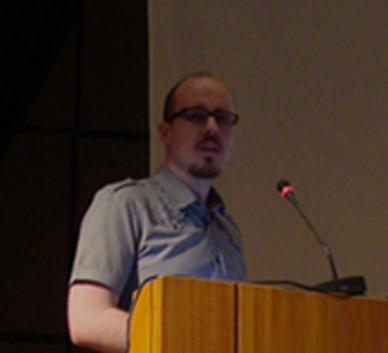 Webmaster
Dimitriou Stylianos handles all of our web needs. He is a web developer since 2006 and has worked on several websites and web applications. He designed our website and he does edits, updates and any trouble shooting that we need. We strongly recommend him if you are looking for a webmaster. Stylianos can be reached via email at contact@salmus.net.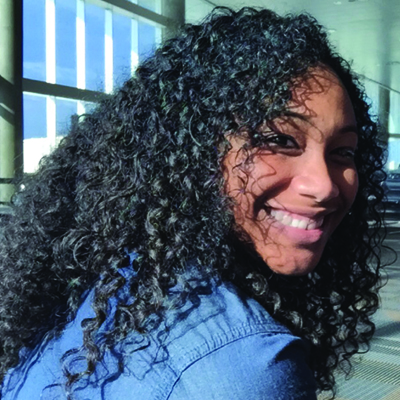 Product Marketing and Design
Kimberly Blas. I am a designer, a creative, and a thinker. My skills range from print design, to designing website mockups, to creating multimedia eLearning presentations, to social media marketing. I am a quick learner, team player, and have great communication skills. I am intrigued with all things design and love taking on new projects that help me grow as a designer. I design all things to be innovative, personal, and conceptual. Kimberly designed our notebooks, our stationary, our pens our E-book and all of our other materials. Kimberly has also done a lot of work for Mark and his company, School Match 4U. If you are in need of a creative and talented designer, Kimberly can be reached at kimberlyblas@hotmail.com.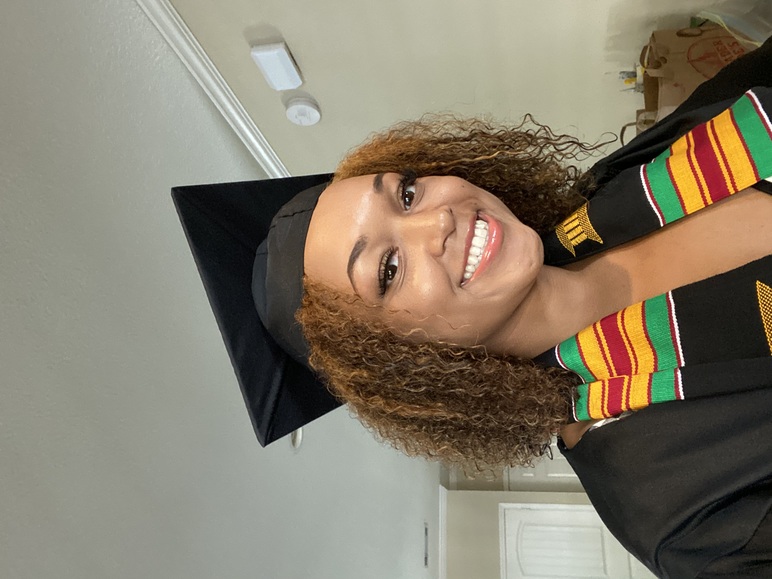 Website assistance
Joy Stucker takes the content from the Your College-Bound Kid RSS feed and she uploads it to the Your College-Bound Kid website. Joy is a graduate of the University of Georgia with a Bachelor's degree in sociology and a minor in African-American studies. Joy is getting her Masters degree in Clinical mental health counseling at North Carolina State University in Raleigh. Joy is the daughter of the YCBK founder, producer, and co-host, Mark Stucker. Joy enjoys reaching sociology books and she loves to travel and she really enjoys the beach.
Image Editor
Talha Ahmad. I am a Graphics Designer with over 5 years of professional experience. I mostly focus on designing Social Media Marketing content, Web and Mobile Apps UI/UX designing. Talha takes all of our individual artwork for every episode and he resizes it and puts the captions on the artwork. He does the same thing for all of the authors who write the articles we discuss. Talha's other weekly project is to resize the images and to put the titles on the photos of our interviewees. If you are in need of an image editor, we recommend Talha without any reservation. Talha can be reached at Talhaahmadkhan@gmail.com.