YCBK 280: Interview with Vern Granger, Director of Admissions at U Conn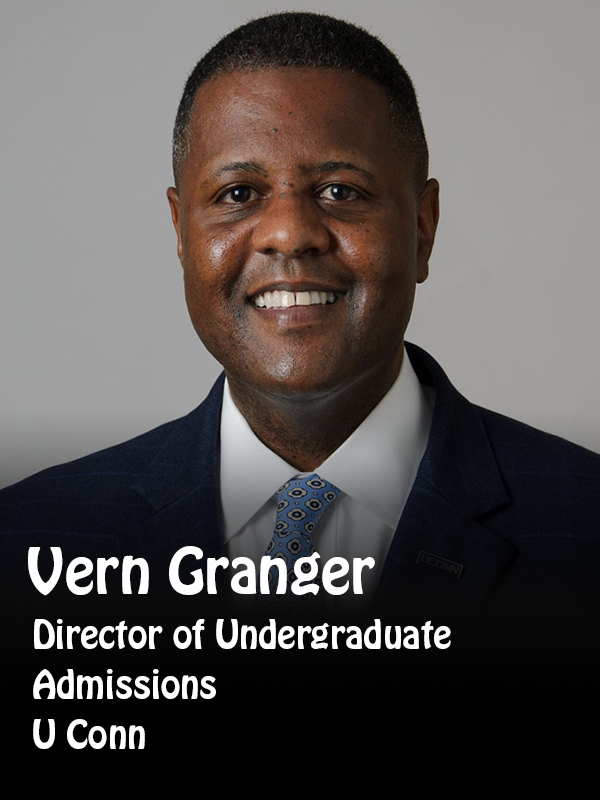 In this week's episode you will hear
Introduction : YCBK PLUS is finally here and Lynda Doepker is here to explain to listeners how it works!
Lynda gives an update on how you can leave a message on our website by using https://www.speakpipe.com/YCBK
Mark shares 8 new Higher Ed Updates
Mark interviews Vern Granger, Director of Admissions at the University of Connecticut and Chairman of the Board at NACAC
Preview Part 1
Vern Granger gives his backstory
How is U Conn different from the other Flagship schools in New England
Vern talks about the role sports plays in playing a close community
Vern talks about why U Conn has such a high retention rate
Vern talks about U Conn's "time to completion rate"
Vern talks about U Conn's student "indebted rate"
What brought Vern to U Conn
Vern shares the role of technology at U Conn
Vern discusses the role of diversity, equity an inclusion at U Conn
Vern lets us know what factors other than the transcript that matter in the U Conn admissions process
Vern discusses how students are admitted at U Conn
Don't forget to send your questions related to any and every facet of the college process to: questions@yourcollegeboundkid.com
If you enjoy our podcast, would you please do us a favor and share our podcast both verbally and on social media? We would be most grateful!
Anika and I are excited to give our listeners a chance to play a role in shaping what topics we discuss, and what guests we have on our podcast. You can let your voice be heard by completing this survey. Just put the following link in your browser and give us your honest feedback. Anika and I would like to thank you in advance.
https://tinyurl.com/YourCollegeBoundKid
Every episode of Your College-Bound Kid will align with a chapter from the book 171 Answers to the Most-Asked College Admission Questions. To get a copy visit 171answers.com and if you want to see what future episodes will cover just click the red button "See exactly what 171 Answers covers".
Share This, Choose Your Platform!
Comments