Requesting Letters of Recommendation for College Applications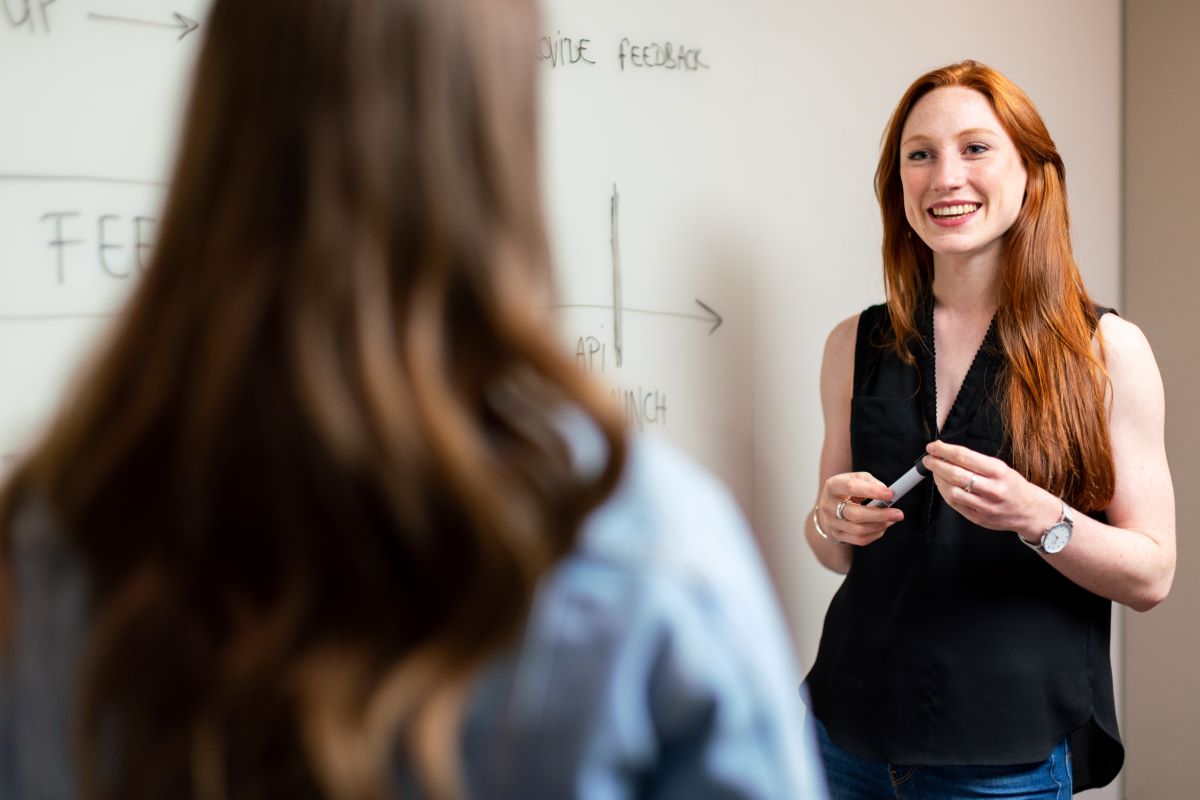 There are many components to the college application process, from college visits to test scores, extracurricular activities, and letters of recommendation.
Most selective colleges will ask for at least one letter of recommendation other than your high school counselor. Below are guidelines to help you maximize the impact these letters can have on your college application.
How to Choose a Teacher to Write a Letter of Recommendation 
Some schools will require recommendations from teachers of your core subjects (English, Math, Science, Social Studies, Foreign or Sign  Language). Sometimes applying to a specific major will determine the requirements. For example, if you're applying as an engineering major, you may be required to have a science or math teacher write a letter. Other schools, MIT is an example, will be explicit on which teachers should supply recommendations. Having a school ask for specific recommendations is rare, so carefully read the requirements because it does happen.
Keep these guidelines in mind when selecting recommenders:
Choose a teacher that knows you well – and likes you. Teachers from the junior year of high school can be the best recommenders since they can speak to your recent classroom experience and are often teaching you in a more rigorous class. 
Senior-year teachers need more time to get to know you. You can't ask them in September because the school year has just begun, and if you wait until later in the year, you miss Early Action and Early Decision deadlines, or you poorly position yourself for schools with rolling admissions. Furthermore, many students will be asking the same teachers, and you risk either being turned down or having a teacher write a hurried recommendation. 
There are a few instances when a 12th-grade teacher writing a recommendation makes sense, but they are rare. If a teacher tells you they'd love to write a letter on your behalf, this is a sign that they feel passionate about you and will provide a stellar letter. If you're adding a college with a late spring deadline or rolling admission, there may be time for a 12th-grade teacher to have gotten to know you well. 
A sophomore teacher is substantially better than a freshman-year teacher, especially if they taught you in a more advanced class and you've maintained a relationship. On the other hand, if the course is not a more advanced class, but they are a "raving fan" of yours, we'd recommend selecting that 10th-grade teacher instead of an 11th-grade teacher.  
Some schools are ok with a 9th-grade teacher, but we discourage it for two reasons:
This teacher had you in class three years ago; people can change a lot during that time. It's the same reason why many schools recalculate a GPA without 9th-grade being included.

Freshman-year classes are usually less rigorous and colleges value a teacher recommendation from one of your more rigorous classes.

Select teachers from one of the five core subject areas: Math, English, Social Studies/History, Science, and Foreign Language.

An English or humanities teacher will provide a different perspective than a science or math teacher. If you're applying to an arts program or a conservatory, you'd want to include a teacher who can provide insight into artistic experiences. 

Select teachers who are good writers. Ask counselors who have been at the school for a while and may have seen their recommendation letters. In some schools, teacher comments are sent home and you can see how they describe you. The best writers are usually the best verbal communicators, so the most adroit verbal communicators are typically skilled at writing recommendations.

Select teachers who are enthusiastic about writing on your behalf. Pay attention if a teacher proactively says they'd be happy to write a recommendation for you.

Select teachers who align with what you want to study in college, provided you know what you want to study. For example, math or physics are good choices for Engineering students.

Discuss with the teacher why you selected them and share what you want colleges will learn about you. Select teachers that aren't offended if you share with them what you hope they communicate.

Select a teacher who is good at sharing examples and knows how to communicate in a multisensory way that appeals to the sense of sight, sound, and smell to paint a vivid picture with words.

Select more experienced teachers over first-year teachers if you don't know much about their writing. Experienced teachers are more likely to have attended a recommendation writing workshop.

Select teachers with a more optimistic than pessimistic worldview. Look for an authentic advocate who will be sincere in their recommendation rather than a teacher prone to flattery or embellishment.
Those guidelines can be confusing and a lot to keep track of! If you're conflicted about who to select, keep the following four non-negotiable tips as your priorities:
They know you well

The teacher holds you in high regard and will write effusively about you

They are a teacher in one of your core classes

They've been your teacher in 10th, 11th, or 12th-grade; preferably not 9th-grade
Asking for a Letter of Recommendation 
Ask early! An ideal time to ask teachers to write recommendations is late spring of junior year. While you won't need the letters until the fall of senior year, you're giving them time to craft a meaningful recommendation. Also, some teachers may only have time to write so many letters each year, and by asking early, you'll have a better chance of them saying yes.

Know the policies of your school. For example, some schools have deadlines as early as March or April to ask teachers for letters of recommendation. This schedule is typical in affluent public or independent schools.

Ask in person and not by email. Let's face it, this is asking for a big favor that deserves your attention. So, schedule a brief meeting for this discussion rather than catching them between classes or when other students are around.  Ask if they would consider writing an enthusiastic recommendation. After you ask, stay silent and watch their body language. If they say something like "Let me think about it" or "I'll do it, but there may be better people than me," respectfully decline and find another recommender.

Tell the teacher why you selected them and share with them what points you'd like them to address. 
An example could be, "I selected you because you have commented on my intellectual curiosity and I want my colleges to know this about me. I hope you can give examples of my intellectual curiosity and how I've contributed to a healthy learning environment. If there is anything I've ever done to make teaching a joy for you, I'd be honored if you would share this in a letter of recommendation."
Another example is, " You once told me you appreciate how I raise questions others don't ask, which often leads to great discussions. I'd love it if you mentioned this in my letter of recommendation."
One more example, "You said that when the debate about environmental issues became very heated and contentious, you appreciated how I brought everyone back together. I'd be grateful if you shared this as an example in your letter."
Some recommenders will ask for a resume, and while it's helpful to provide one so they have a complete picture of your activities, the recommendation should focus on your classroom experiences and not a repeat of your activities list. You want colleges to learn how you positively impact the learning environment for peers, how you've grown as a person, and how you challenge your teacher respectfully or do things to make teaching a joy for them. 

Your school may have templates with questions to submit to teachers that make it easier for them to write about you. Put some time into what you write in these documents. You can be more explicit than you think in your request without being offensive if you use polite language.
Other Types of Recommenders 
Colleges may offer opportunities for additional or optional recommenders beyond core teachers. This provides a chance to highlight what's unique about your experiences. 
These should be non-family members that know you well. The bar is high as to what these additional recommenders should offer. They should be able to provide a different perspective and context from your teacher recommenders. 
Examples of other recommenders:
Coach

Employer

Girl Scout or Boy Scout Leader

Faculty Advisor

Volunteer Mentor

Arts / Dance / Theater / Music Teacher

Study Abroad or Mission Leader

Leader at your church, synagogue, or place of worship

A few schools have unique requirements. For example, Davidson and Dartmouth like peer recommendations, and the University of Rochester likes parent recommendations. These schools find value in these particular recommendations, so we advise students to provide them even if they're optional.
Pro Tips
Know the process for submitting recommendations. Common platforms are Naviance, Scoir, Maia Learning, and Xello. Do you require it to be done through the Common App? Or do you want a letter mailed to the admissions office? Find out and share that information.

Remind teachers to keep the focus on the classroom. No need to add what a great lacrosse player or ballet dancer you are. 

Ask your recommender if they have used a superlative like you're one of their top students and if they'll share this with supporting examples in the letter.  

The Common App allows you to assign which letters of recommendation you send to each school. This means you can decide the best letter to submit for each school; you don't necessarily have to send the same letters to each school.

Check the school's website or the Common App to verify the policy on the number of recommendations they require and will accept.

When submitting multiple letters of recommendation, each one should present you in a different context. The school should learn new things about you from each recommender.

Don't forget to say thank you! A handwritten note or a personal email will undoubtedly be appreciated.
Share This, Choose Your Platform!
Comments