YCBK 296: Mitch Warren Interview: Understanding Purdue-Part 1 of 3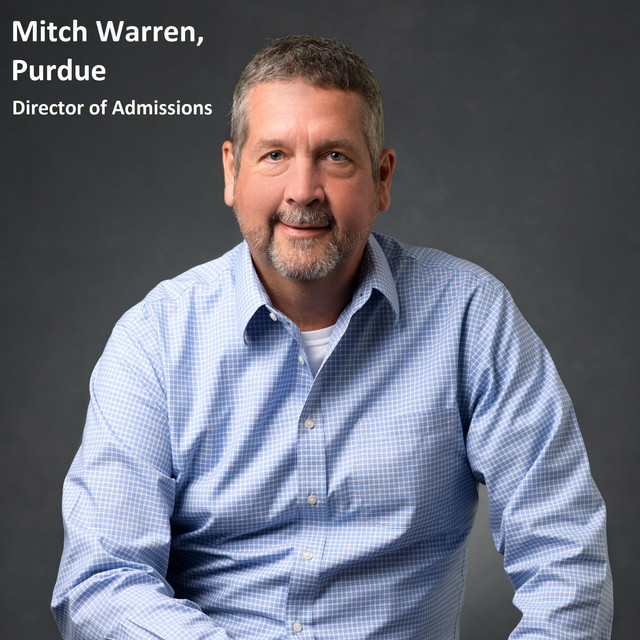 In this week's episode you will hear
Introduction: Mark shares a half dozen Higher Ed updates.
Mark interviews Mitch Warren, Associate Vice Provost and Director of Admissions at Purdue University. Title: Understanding Purdue, 1 of 3
Preview of Part 1:
Mitch tells us how he got into college admissions; he explains the jobs he had before he got his current job and he tells us about his family and his favorite hobby.
Mitch tell us who Purdue is. He tells us about the main campus and four other opportunities to go to Purdue other than the main campus
Mitch answers the question, "Why Purdue"
Mitch describes the student that does well at Purdue
Mitch discusses the student who struggles at Purdue
Mitch tells us what "Purdue Global" is and how it differs from the other campuses
Mitch talks about how the satellite campuses are different from the West Lafayette campus
Our favorite way for you to leave a question or any message for us is to put speakpipe.com/YCBK in your browser and take up to 90 seconds to leave a message. We recommend you share your first name and your state, but you can also be anonymous.
If you do not want to verbally leave a message for us by using speakpipe.com/YCBK you can send in your questions either on Twitter at @YCBKpodcast using the Messages tab or via email at Questions@yourcollegeboundkid.com.
Share This, Choose Your Platform!
Comments