Summer Research Programs for High School Students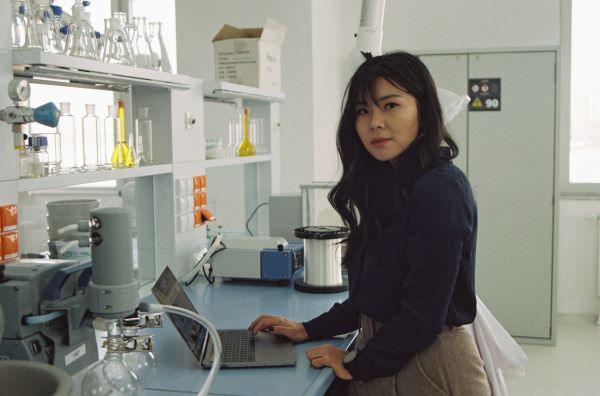 Participating in a summer research program is one of the best ways for high school students to learn foundational research skills, including collecting data, analyzing, and giving presentations. In addition, these programs provide opportunities available at only a few high schools, and students can work on projects led by experienced researchers and faculty. 
Benefits of Summer Research Programs
Hands-on Experience
Summer research programs provide high school students opportunities to work on research projects applying under the guidance of experienced researchers and scientists in facilities that they wouldn't usually have access to.
Networking Opportunities
Students will network with students and professionals in their fields of interest. Building these relationships can provide future connections.
Exposure to New Fields
The Discovery of new interests and potential areas of study or career paths can come from exposure to new fields and techniques they may haven't previously encountered. These programs can also confirm a student's previously expressed interest in an area.
Skills Development
Developing critical thinking and problem-solving research skills are among the most valuable outcomes of summer programs. Students can also expect to gain experience in designing experiments, collecting data, analyzing results, and presenting findings.
Preparation for College and Beyond
Attendance in a summer program doesn't guarantee acceptance to a particular college. But, it can give a student insight into a specific field of study, and they can convey that interest in a college application. They will also be able to demonstrate that they can successfully navigate living away from home and being a part of a team.
Summer Research Programs for High School Students
Below is a selection of some of the top summer research programs for high school students. This is not a comprehensive list but shows some of the opportunities available.
Boston University: Research in Science & Engineering (RISE)
RISE is a six-week program that offers an Internship or Practicum track. In the Internship track, students choose research areas like astronomy, biomedical engineering, computer science, neuroscience, and public health in addition to other areas. The Practicum track focuses on computational neurobiology research under the guidance of a BU instructor.
Massachusetts Institute of Technology: Minority Introduction to Technology, Engineering, and Science (MITES) 
This program is for underrepresented high school students to have opportunities to work in a world-class research environment with experts.
Massachusetts Institute of Technology: Research Science Institute (RSI)
RSI is one of the most competitive summer programs, typically accepting 80 students. The no-cost program gives students a chance to experience the full cycle of the research process culminating in presentation of their findings. 
Michigan State University: High School Honors Science, Math, and Engineering Program (HSHSP)
Over seven weeks, students will research science, engineering, and mathematics in a university environment.
National Institute of Health High School Summer Internship Program (HS-SIP)
This unique program gives motivated high school students internship opportunities to conduct biomedical research at NIH facilities. Internships typically last eight weeks, and students receive a stipend.
Princeton University: Laboratory Learning Program
Provides an internship research experience in either engineering or natural sciences over approximately five to six weeks. While there is no cost for the program, no housing or transportation is included.
Stanford University: Stanford Institute for Materials and Energy Sciences (SIMES) Summer Research Program
Students research medically-oriented projects with Stanford faculty, postdoctoral fellows, students, and researchers. There is no cost beyond the application fee, and students are given a stipend.
Stony Brook University: Simons Summer Research Program
Students are paired with Stony Brook faculty mentors, join research groups, and produce written research abstracts and posters. There are no program costs except for room and board.
Summer Science Program (SSP)
This program, founded in 1959, offers a 39-day program involving students in authentic research projects collecting and analyzing original data. Currently, there are three tracks at several universities, although this can vary yearly.
Astrophysics – New Mexico State University, University of Colorado Boulder, University of North Carolina Chapel Hill

Biochemistry – Purdue University, Indiana University

Genomics – Indiana University
The Jackson Laboratory: Summer Student Program  
This immersive program allows students to research genetics and genomics at either the Bar Harbor, Maine, or Farmington, Connecticut campus. Students are provided a stipend.
Share This, Choose Your Platform!
Comments