Interview 131: Dr. Kelly Holloway on "Understanding Mercer"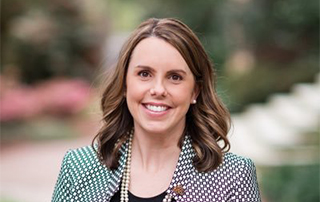 Dr. Kelly Holloway content for YCBK website
Dr. Kelly Holloway shares her background and the various roles she has had
Kelly gives a description of all of the colleges and schools Mercer has, including a description of the seven campus locations
Kelly explains the Mission of Mercer
Kelly explains how Service Learning is at the core of what Mercer does, and Kelly shares several awards Mercer has received
Kelly explains what Mercer on a mission is
Kelly explains why students turn down other schools to come to Mercer
Dr. Holloway shares what are regarded as the strongest majors at Mercer
Kelly explains one prestigious award that more Mercer students have won than any other school in the entire country
Kelly answers the question, "Why have so few people heard of Mercer nationally."
Kelly describes Mercer's Division 1 athletics and what their experience is
Kelly talks about the special relationship between Mercer's undergrad and the opportunity to get admitted into Mercer's professional programs like Med school, Physician Assistant, Pharmacy, Physical Therapy, Counseling, Business, Education
Kelly explains how the accelerated programs work
Kelly talks about how they evaluate an applicant
Kelly talks about how they look at GPA and how they recalculate a GPA
Dr. Holloway explains why they look at AP or IB differently than dual enrollment
Kelly explains whether Mercer admits by major, by college, or into Mercer as a whole
Kelly explains which of their programs are Direct Admit once you get to Mercer
Kelly explains when an interview is required.
Kelly describes how merit scholarships work
Kelly talks about the composition of the student body from a socioeconomic and racial standpoint.
Kelly talks about when Demonstrated interest is factored in and when it isn't a factor at all
Kelly talks about the personal touch that Mercer admissions officers display in their communication with their students
Kelly talks about the biggest area that Mercer needs to work on.
Share This, Choose Your Platform!
Comments