Interview 94: Tim Fields and Shereem Herndon Brown on "The Black Family's Guide To College Admissions"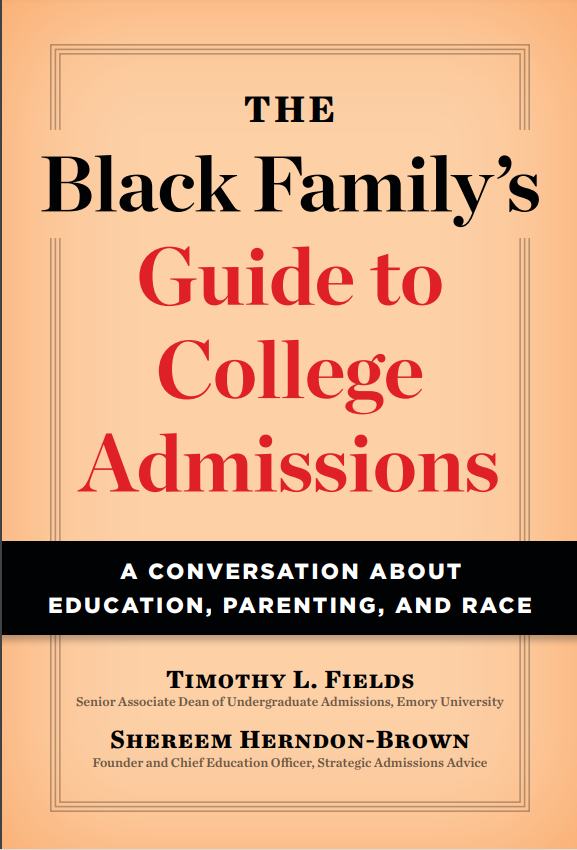 Tim Fields, the Senior Associate Dean of Admissions at Emory University and Shereem Herndon-Brown, the Founder of Strategic Admissions Advice talk about their new book and podcast. Mark has known Shereem for over 20 years and Tim for almost 10 years. Shereem explains why he teamed up with Tim to write the book: The Black Family's Guide to College Admissions: A Conversation about Education, Parenting, and Race. Shereem talks about how there was no admissions book on the market targeting the black family. He talks about how independent schools are failing black families by undermatching. Shereem talks about the ways their book can be used. Tim talks about how the podcast answers the follow-up questions people have. The podcast is called, Application to Admission. Shereem talks about the surveys and focus groups they did when researching the book. Shereem and Tim talk about how attending an HBCU or a PWI are both viable routes to success. Tim talks about how they want to redefine what success means.
For more information, go to understandingthechoices.com
You can also listen on Episode 224
Share This, Choose Your Platform!
Comments