How Many Colleges Should You Apply To?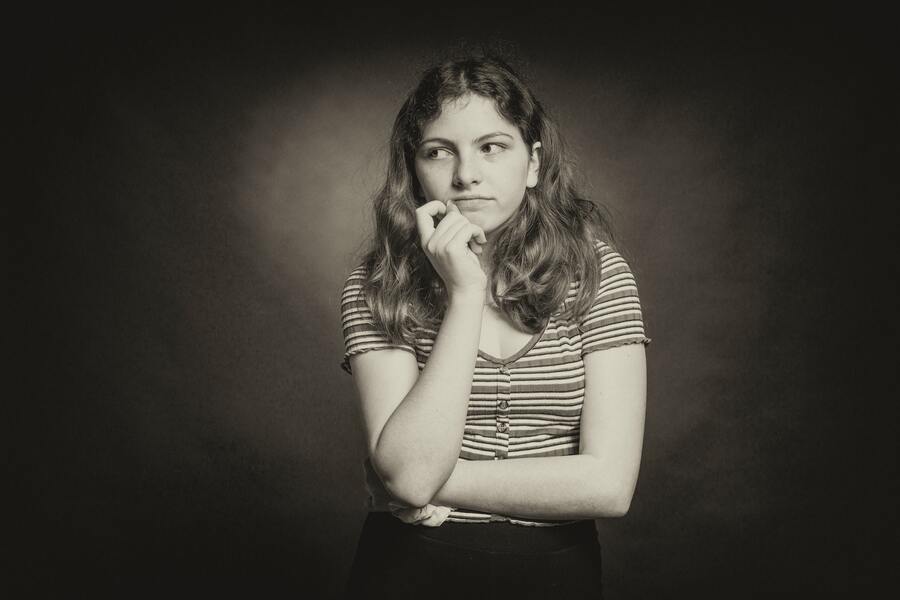 The bad news is that no magic number works for every applicant. The good news is that there are guidelines to follow as you create your college list.
Like playing the stock market, diversification is critical. Each college list should have schools from the following categories.
What Types of Schools to Include
Longshot Schools
These schools are challenging for anyone to be accepted to, regardless of their academic profile. Schools with an acceptance rate of 10% or lower would be in this category. We don't recommend applying to longshot schools, but if you'll always wonder "what if," then include one or two schools in this category, but temper expectations.   
Reach Schools
This category includes schools for which you match the academic profile, but you may or may not be admitted statistically. You'll want to have at least two to four of these schools on your list. Schools in this category are also referred to as Stretch or Challenge schools.
Possible Schools
Other names for this category include Match, Target, or 50-50 schools. You match the profile for accepted students, but the admission rates mean the decision could go either way. Therefore, most of your list should be made up of these schools and include at least two to four schools.
Probable Schools
Schools in this category should reflect a 70% chance of acceptance and schools that admit you by the numbers. These schools are essential to your list and shouldn't be considered a last resort. Instead, these are schools that you'd be surprised not to be admitted to and would be happy to attend. These schools are often referred to as Likely. 
Sure Bet Schools
These schools admit by the numbers and have a 96% or higher chance of admission. Safety is another term that's often used for schools in this category. Students should be carefully classifying a private college as a Safety if they utilize holistic admissions to make decisions because some schools waitlist students if they think they won't attend if admitted. Other need-aware schools may waitlist or deny strong students if they believe they won't be able to pay.
How to Categorize the Schools
College lists will be different for every student. A Likely school for a student with a 4.0 GPA will be different for a 3.0 student. So don't compare your college list with others; each list reflects the student's unique journey.  
Your college counselor can help determine which schools belong on your list. Below are several websites that can help you decide how the schools you're interested in should be categorized.
Why Add More Schools to Your College List 
If financial aid is a crucial factor (and for most people, it is) may want to increase the number of schools on their list since you'll have the double hurdle of meeting the admission standards and getting a favorable financial aid package. Most schools are not need-blind, so they will consider your ability to pay. Comparing multiple financial packages allows you to decide what is best for your student and family.
International students will typically have longer college lists since the competition for admissions at many schools can be more difficult when applying from overseas. 
If you've been unable to visit schools before application season, your list could be longer. This provides you time to visit, in person or virtually, and gives you a sense that one of these schools could be your home away from home. 
If your list is top-heavy with Longshot, Reach, and Possible schools, adding more in the Probably category can better balance your list. 
Some extremely competitive programs, like BS/MD programs or performing arts programs that require portfolios or auditions, have very low acceptance rates and may justify a longer list.
A rule of thumb for your list is to have 2 to 5 Reach schools, 2 to 5 Possible schools, 2 to 4 Probable schools, and one Sure Bet. 
Why Have Fewer Schools on Your College List 
If your preferred school, or schools, fall into the Probable category, then there's no need for many schools – or any – in the Reach or Possible categories.
If you're committed to a specific geographic area, your list may be shorter than a student conducting a national search.
Applying to schools is a lot of work! Completing college-specific essays, interviews, visiting schools, and communicating with admissions representatives can be overwhelming when added to maintaining your senior-year coursework. 
Pro Tips
It's better to submit 12 A+ applications that present you as a strong candidate vs. 20 B+ applications that aren't as strong.

Websites can help you categorize schools for your college list but don't rely on this information alone. For example, websites don't consider your essays, institutional priorities, and other factors that go into holistic admissions.

If there is only one area you seek professional help for your application process, list-building is usually the best place to get assistance. Most students will benefit from expertise in creating a balanced list that will provide schools that will provide an academic, social, emotional, and financial fit.
If there's one school that you just want to apply to, even though it's statistically not a match, it's better to scratch that itch and apply rather than have regrets.
Share This, Choose Your Platform!
Comments