Courtney Hatch and Michael Ireland both give us their backstory, including their experience as financial aid officers
Courtney and Michael answer 13 questions that our listeners sent in
Courtney and Michael cover a range of topics including:
How to get in-state tuition when you are coming from out of state?
how to tell if a private college is healthy financially?
How do you appeal an aid award?
Do colleges stand behind the results of their Net Price Calculators?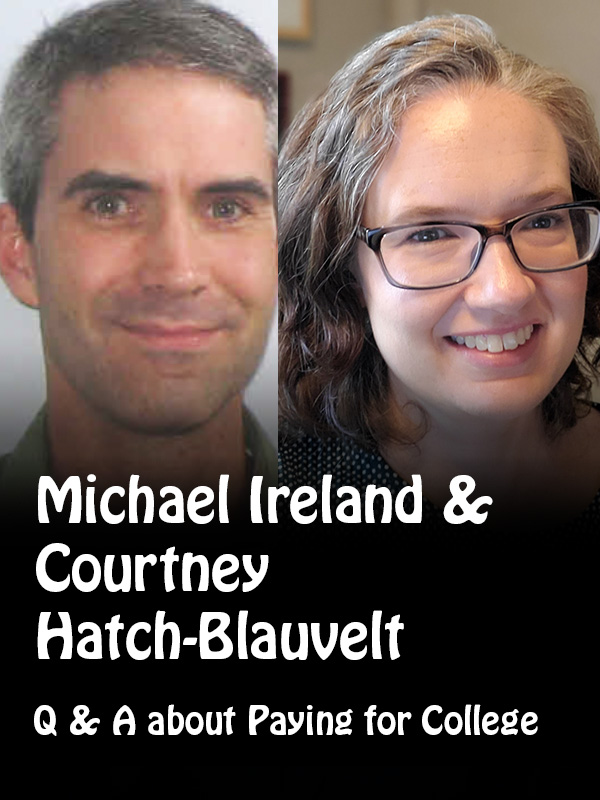 When are Net Price Calculators not very accurate?
Why do financial aid awards vary for the same student?
How an Early Estimate is different from a Net Price Calculator projection?
What happens if one parent refuses to complete the financial aid forms?
How does Work-Study work?
What are some common mistakes students and parents make on the FAFSA or the CSS PROFILE?
Are you experiencing more schools requiring the FAFSA for merit aid"?